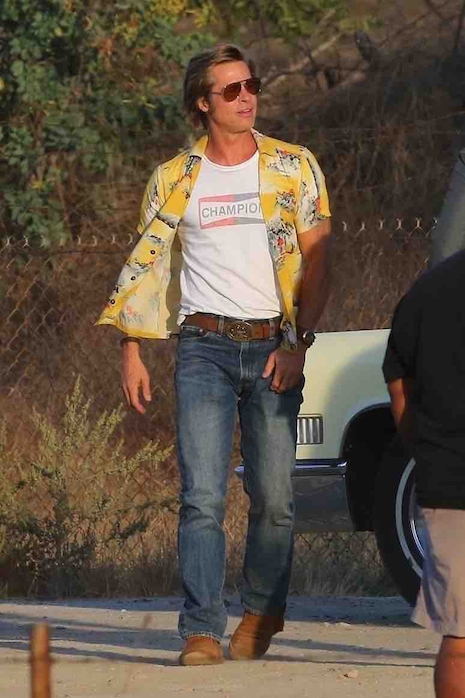 From his sunglasses and Hawaiian shirt to his suede moccasins, Brad Pitt is looking very appropriate to the fashion of 1969 in this photo from the set of Once Upon a Time in Hollywood. He plays a stuntman wannabe actor and Leonardo DiCaprio plays his out of work actor buddy. Director Quentin Tarantino has assembled an impressive roster of actors for the movie, which takes place during the time of the Manson murders. We imagine it must be a fun set to work on and Brad could use a little cheering up.
Photo Credit: BACKGRID-USA
Click HERE to read more from this author.


Loading ...