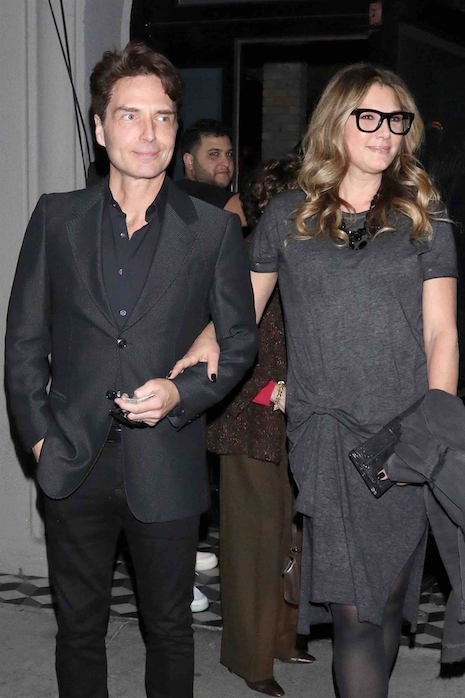 Richard Marx and Daisy Fuentes have been married for three years and they're still affectionate like newlyweds. Richard has been trying to sell the lakeside 30,000 sq ft mansion near Chicago that he shared with his first wife Cynthia Rhodes – they divorced four years ago and the house has been on the market since then. He originally asked 18 million for it but gradually the price has gone down to 9 million. We're thinking the reason is: location. It's in Lake Bluff, Illinois, and the lake view is nice, BUT that ice cold wind blowing off the lake makes winters bitter and miserable. Richard and Daisy now live in Los Angeles and today they were seen happily holding hands on their way to the Med Men cannabis dispensary in West Hollywood.
Photo: Richard and Daisy leaving Craig's restaurant
Photo Credit: BACKGRID-USA
Click HERE to read more from this author.


Loading ...