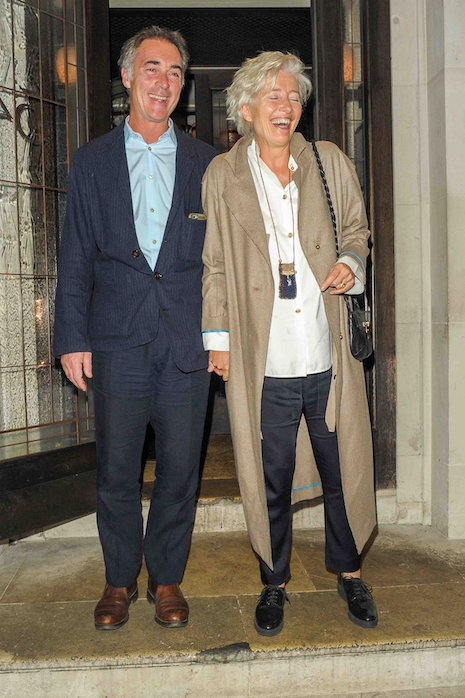 Besides Greg's wrongly buttoned jacket, the odd thing about this photo is actually how happy the pair looks. Granted, they are walking out of an expensive London restaurant, holding hands and obviously enjoying each other's company – unlike Hollywood couples. Most Hollywood couples make furtive exits to waiting vehicles out the back door – separately so that they do not appear in the same photo. They don't smile, much less laugh, for the cameras. And Greg and Emma have been married for fifteen years….
Photo Credit: BACKGRID-USA
Click HERE to read more from this author.


Loading ...