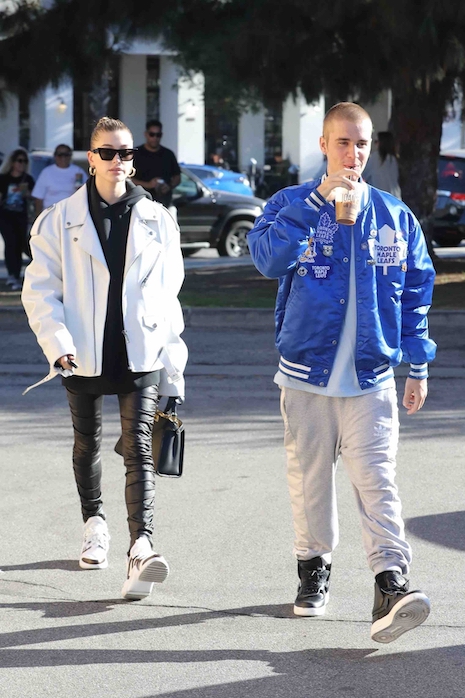 Justin Bieber's straggly hair was looking dangerously close to homeless recently, and the shaved head is a good idea. We wonder how Hailey likes it. She's wearing a big shouldered 80's style motorcycle jacket – funny, none of her fashion sense seems to have rubbed off on Justin.
Photo Credit: BACKGRID-USA
Click HERE to read more from this author.


Loading ...