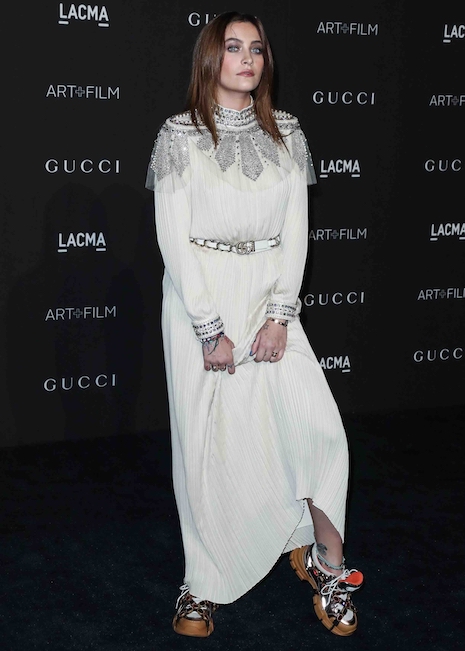 It's easy to make assumptions when observing this outfit that Paris Jackson wore to the LACMA Film Gala. First, the gown is obviously Gucci and also WAY too covered up and serious for whimsical Paris. She lightened up the rather mature and elegant frock with flashy Gucci sneakers. A nice touch. We imagine that huge boxes of Gucci clothing (among other labels) are sent to Jackson FREE, in hopes that she will be photographed wearing them. Since she became an important "it" girl, Paris does not have to spend much of her 8 million dollar a year allowance from her father's estate on clothing.
Photo Credit: BACKGRID-USA
Click HERE to read more from this author.


Loading ...