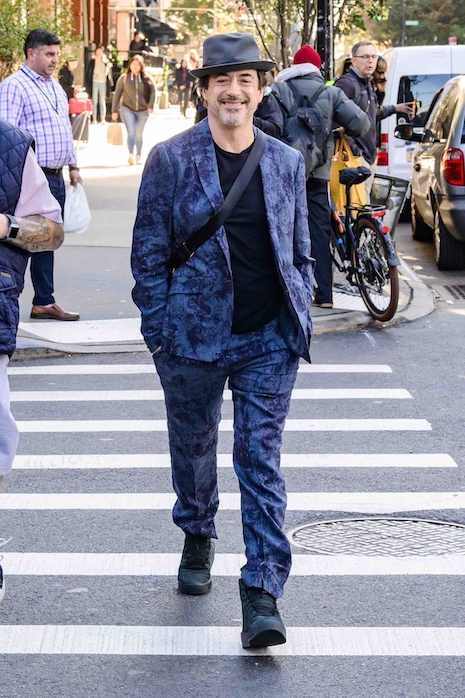 Robert Downey Jr has always had a sartorial edge, even during the darker periods of his life when he was in and out of courtrooms facing drug charges. Back in the 90's and early 2000's Robert had some crazy times,(remember when he staggered into the wrong house and fell asleep in the kid's bedroom?) but he always looked better than the average actor. Baseball cap addicts Leonardo DiCaprio and Justin Bieber could take a tip from Downey. He was photographed in this jaunty blue suit shopping alone in New York clothing stores. Imagine that! – an actor who actually shops BY HIMSELF.
Photo Credit: BACKGRID-USA
Click HERE to read more from this author.


Loading ...