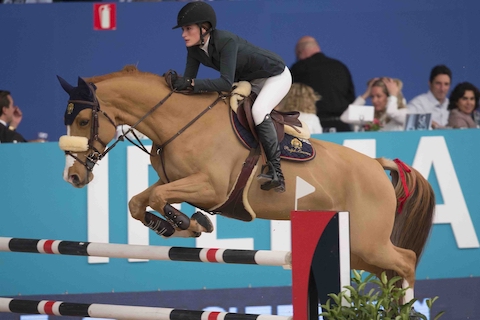 Bruce Springsteen's daughter Jessica, 26, and her horse, both look gorgeous in this photo from Madrid Horse Week. She graduated from Duke University in 2014, and since then has been pursuing her horse jumping sport. Bruce and his wife Patti are often seen in the crowd cheering her on in various countries. Jessica HAS won numerous competitions around the world, and is active in to promoting horse sports in the US.
Photo Credit: BACKGRID-USA
Click HERE to read more from this author.


Loading ...