This article was last updated on April 16, 2022
Canada:

Oye! Times readers Get FREE $30 to spend on Amazon, Walmart…
USA:

Oye! Times readers Get FREE $30 to spend on Amazon, Walmart…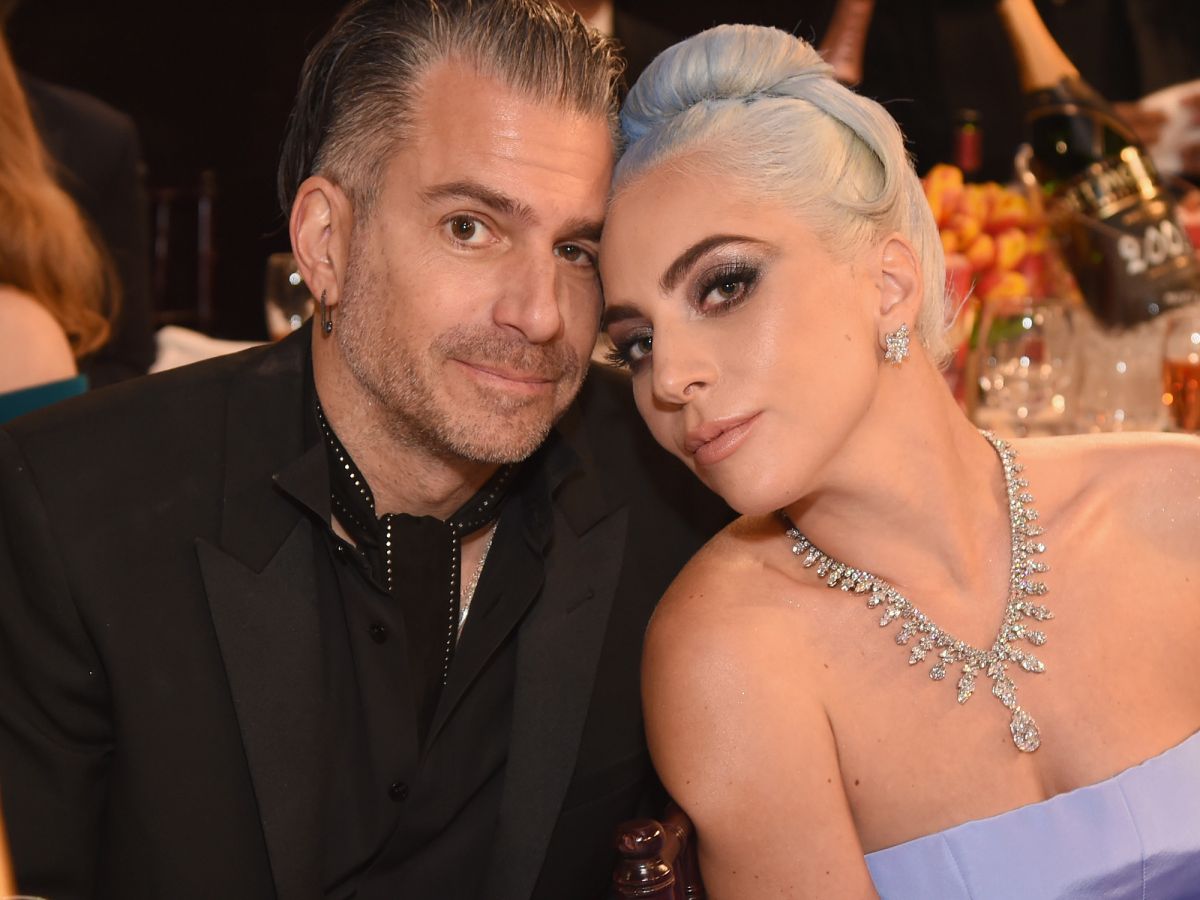 It's the 2019 Golden Globes — we're eating, we're drinking, we're celebrating the most exciting movies and television shows released in the last year. While the evening isn't all fun and games (many of your favorites will be going home trophy-less), it is one of the most relaxing and diverse evenings in Hollywood, thanks to the eclectic mix of talent nominated for an industry accolade. It also helps that our hosts, Sandra Oh and Andy Samberg, have a special type of chemistry usually reserved for Tom Hardy (and Tom Hardy) in Venom.
A night with so many celebrities together in the same room can only mean one thing: a lot of can't-miss moments. But since we, unfortunately, aren't there sipping Champagne with Julia Roberts on one side and Timothée Chalamet on the other, we are able to gather all the highlights throughout the evening. Stars will be born!
Here's everything that went down:
Sandra Oh & Andy Samberg embrace diversity and… spoilers.
As the conversation around Oscars hosts becomes more and more controversial, Oh and Samberg couldn't resist opening up their award show with a zinger. "We're the only two people left in Hollywood who haven't said anything offensive." While that's true, it didn't take long for the pair to provide their first tendentious remark of the evening. After mocking Lady Gaga's A Star Is Born press tour mantra (rightfully so), Samberg introduced Ally (Gaga) and Jackson Maine (Bradley Cooper) with a joke that shocked many, and rubbed others the wrong way. "He discovered Ally, and she discovered him in a garage," he said to awkward laughs. It was a risk to joke about not only the (spoiler alert) ending of the film, but to also poke fun at mental illness.
ANDY SAMBERG REALLY JUST SAID "He discovered Ally and she discovered him in a garage. Give it up for Bradley Cooper and Lady Gaga" I CANNOTTT #GoldenGlobes⁠ ⁠
— LG Updates (@LadyGagaVegas) January 7, 2019
Emma Stone apologizes.
Before appearing on stage to introduce her film The Favourite alongside her co-stars Olivia Colman and Rachel Weisz, Stone had a memorable moment of her own. The actress screamed "I'm sorry!!!!!!!!!" across the arena after Oh reminded the world that the 30-year-old once played a white washed role in Aloha.
Sandra Oh: ["Crazy Rich Asians"] is the first studio film with an Asian American lead since "Ghost in the Shell" and "Aloha."
Emma Stone [in the crowd]: I'M SORRY! pic.twitter.com/YI1S7sLvPH
— David Mack (@davidmackau) January 7, 2019
Lady Gaga becomes the can't-miss star to meet.
The enigma herself attracted many an A-Listers throughout the evening. Starting on the red carpet, where she was stopped by Debra Messing and everyone's favorite couple Dax Shepard and Kristen Bell, Gaga dropped her enigma persona to rub shoulders with her fellow nominees inside. Most notably, Rami Malek, nominated for his role in Bohemian Rhapsody, stopped by her table to introduce himself and likely applaud her break-out film appearance.
We like to imagine Rami Malek psyching himself up like, "I'm going to introduce myself to Lady Gaga tonight, I'm going to introduce myself to Lady Gaga tonight, I'm going to introduce myself to Lady Gaga tonight…" https://t.co/Znwty6MJ8U
— Refinery29 (@Refinery29) January 7, 2019
Steve Carrell calls Tom Hanks an asshole.
The jig's up Hollywood — we know that Tom Hanks is an asshole. Just kidding. While introducing Carol Burnett for the first ever Carol Burnett Award, Steve Carrell applauded the comedy legend for being not only one of the funniest actors in the biz, but also the nicest. "She makes Tom Hanks look like an asshole," he joked (it was, unfortunately, bleeped out, but we all know what he meant). This formula for a quick joke also came up in the red carpet portion of the evening, when This Is Us ' Chrissy Metz called Glow's Alison Brie was "such a bitch."
Taylor Swift pops up to announce that "SHALLOW" WINS BEST SONG!
What a moment. Swift (who I'm sure hopes to win Best Song one day in the near future, perhaps for Cats?) introduced Best Original Song, and it went, unsurprisingly, to "Shallow" from A Star Is Born. Two of the worlds most famous singers sharing the Golden Globes stage? It almost broke the internet.
me checking on fellow gay neighbors who just watched taylor swift and lady gaga hug pic.twitter.com/J8md98xABG
— Jill Gutowitz (@jillboard) January 7, 2019
The talented Sandra Oh and Regina King win big, and bring a lot of heart.
Two legends arrived! With her win, Sandra Oh became only the second Asian woman to win a Golden Globe, following Yoko Shimada, who took one home in 1981 for her role in Shogun. In her speech, Oh shouted out her parents, who were in attendance. "There are two people here tonight that I'm so grateful that they're here with me," she said, holding back tears. "I'd like to thank my mother and my father."
Sandra Oh's parents have already made 2019 better than 2018 #goldenglobes pic.twitter.com/HLE12yY44E
— Michelle Collins (@michcoll) January 7, 2019
King mirrored Oh's familial speech, shouting out her son, who she brought as her date, during her acceptance speech for her role in Barry Jenkins' If Beale Street Could Talk. While Oh focused on the importance of seeing actors like herself on screen, King spoke about the little-mentioned Time's Up movement, promising to "double down" on the movement. She also vowed to be the change she wishes to see in the industry by promising and challenging herself to employ more women on her projects. "I'm going to use my platform right now to say in the next two years everything that I produce I am making a vow — and it's going to be tough — to make sure that everything that I produce — that is 50% women," she said.
Green Book takes home some awards.
Acting as this year's Three Billboards Outside Ebbing, Missouri,Green Book is one of the more controversial movies nominated this year, and like Three Billboards it won a few awards during the show (starting with Mahershala Ali for Best Supporting Actor then into Screenplay, and later Best Drama and Musical/Comedy), robbing films with fewer nominations, like Beautiful Boy and Can You Ever Forgive Me?.
The Dude charms the world.
"I gotta thank my sweetheart, Sue!" that's how Jeff Bridges started out his endearing, and fairly off-the-cuff, acceptance speech for his Cecil B. DeMille Award. From there, he went on to tell a few interesting stories about his time in Hollywood, comparing the industry to an off-course boat that needs to just be rerouted towards love, man. There was also a bit about tag. Be that what it may.
Christian Bale debuts a new accent.
Sort of… while accepting his award for Best Actor in a Motion Picture – Musical or Comedy, the actor shocked viewers with his strong British accent. Because his most famous roles often required their own distinct accents (hello, Batman) many movie-goers forgot about the star's British and South African background. On top of that, Bale also thanked "Satan" for inspiring his role as Dick Cheney. The Church of Satan got wind of the speech, and shared their full approval, even congratulating him on his performance in The Dark Knight.
To us, Satan is a symbol of pride, liberty and individualism, and it serves as an external metaphorical projection of our highest personal potential. As Mr. Bale's own talent and skill won him the award, this is fitting. Hail Christian! Hail Satan! https://t.co/ILuK8TFZXi
— The Church Of Satan (@ChurchofSatan) January 7, 2019
The upsets started rolling in…
First, Glenn Close — shocking even herself — won Best Performance by an Actress in a Drama, for her role in The Wife. Immediately following her touching speech (where she called out all the other talented women nominated in her category), Bohemian Rhapsody gave an unexpected one-two punch, taking home Best Performance by an Actor in a Drama and then Best Drama. Memes of Bradley Cooper's face quickly filled the internet, as his baby, A Star Is Born was expected to take home at least a few more statues.
the winner is bohemian rhapsody pic.twitter.com/oqCUsxgxga
— Jackson McHenry (@McHenryJD) January 7, 2019
But at least Timothée Chalamet and Lucas Hedges (both robbed) got to catch up.
It's the small moments. Consider this video taken of the two The Kominsky Method for youths.
Lucas and Timothee catch up during the break pic.twitter.com/k1QbPMsqqg
— Scott Feinberg (@ScottFeinberg) January 7, 2019
Click HERE to read more.


You can publish this article on your website as long as you provide a link back to this page.
You can publish this article on your website as long as you provide a link back to this page.