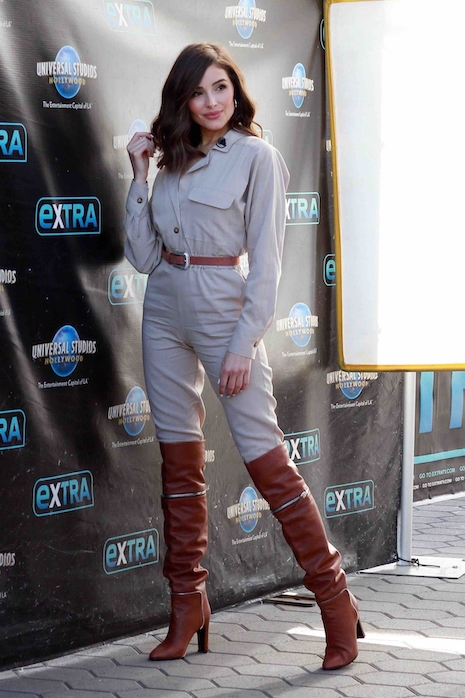 Unlike Victoria Beckham, former Miss Universe, Olivia Culpo, 26, jumped at the opportunity to wear an item from her own fashion collection when she appeared on Extra. (See previous Victoria item) Olivia launched her new collection with Express and the khaki jumpsuit she's wearing can be YOURS for $88! Who wouldn't want to look like THAT! Olivia is a smart cookie and seems much more relatable than most beauty queens. Watch for Olivia on the upcoming series Paradise City.
Photo Credit: BACKGRID-USA
Click HERE to read more from this author.


Loading ...