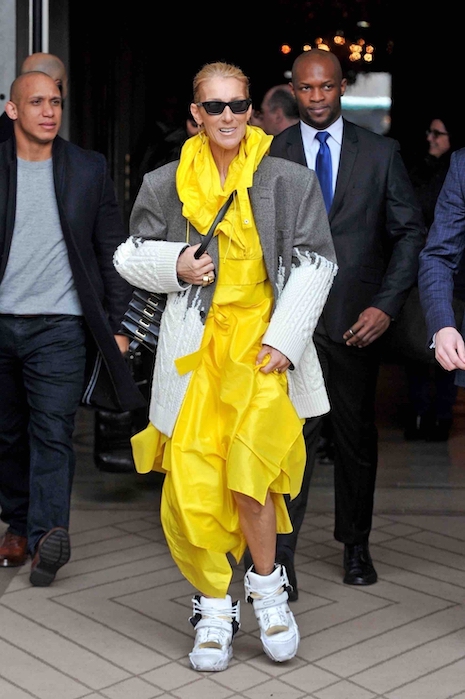 Celine Dion spent a week in Paris filming L'Oreal ads and every day was a fashion show when she walked out of her hotel. Paparazzi waited for her daily, and to say the least, some of her outfits were more successful than others. This yellow plastic dress and wool jacket combo is one of the better examples. Celine shrugged off the critics : "You can't please everyone. I now have the opportunity to wear haute couture and the things make me feel beautiful and strong." Meanwhile her fans became alarmed because they think she is losing too much weight.
Photo Credit: BACKGRID-USA
Click HERE to read more from this author.


Loading ...