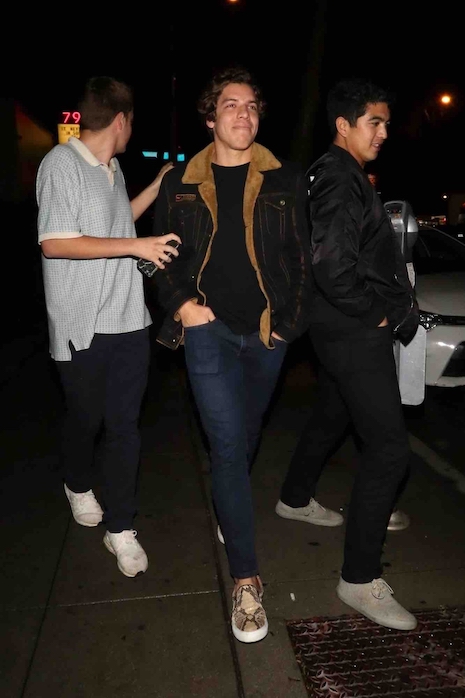 It turns out that Joseph Baena, 21, is living a charmed life. His father is Arnold Schwarzenegger and his mother was, of course, the family housekeeper when Arnold was married to Maria Shriver. His birth broke up the Schwarzenegger-Shriver marriage, but Arnold and Maria eventually became friendly again. Arnold sent Joseph to college at Pepperdine University to get a business degree (he also plays rugby for the college team.) Joseph is the only son interested in bodybuilding and Arnold is delighted, and spends hours coaching him in the gym. Joseph plans to compete in his first bodybuilding competition soon.
Above, Joseph and his fraternity buddies leaving Delilah after a night of partying
Photo Credit: BACKGRID-USA
Click HERE to read more from this author.


Loading ...