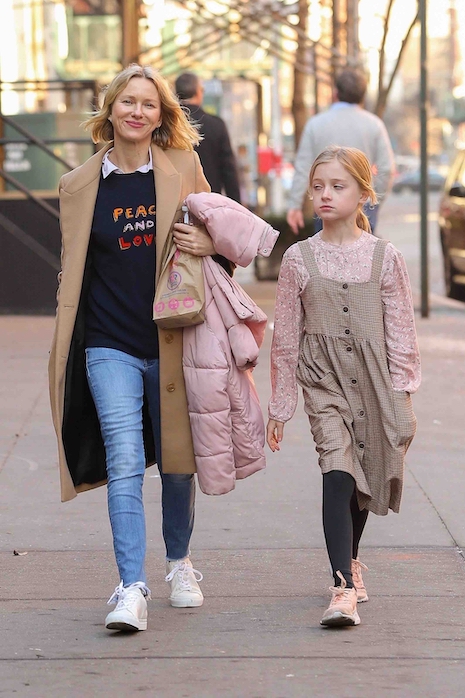 As usual Naomi Watts picks up her youngest son Kai, 10, and walks him home from school in Manhattan. Nobody seems to talk about the fact that Kai wears girls' clothing and often carries a handbag. Naomi appears to be a great mom and she accepts the situation, allowing Kai to make his own decisions. Hollywood moms like Naomi, Charlize Theron, and Angelina Jolie, who openly love and support their gender-fluid children, set a good example for parents everywhere in the same position.
Photo Credit: BACKGRID-USA
Click HERE to read more from this author.


Loading ...