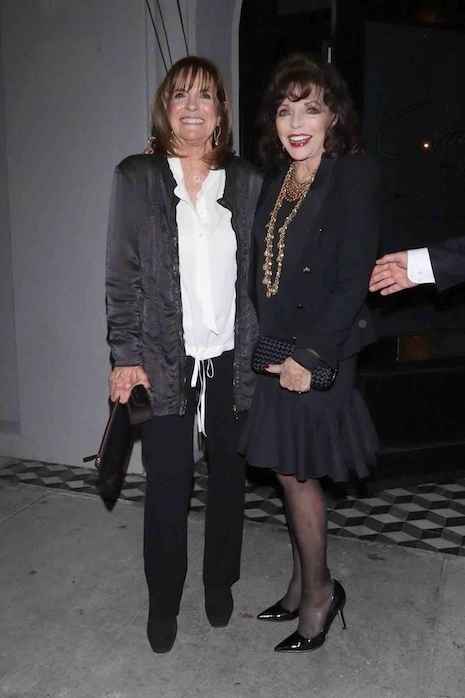 Dynasty diva Joan Collins (Alexis) and Dallas diva Linda Gray (Sue Ellen) actually had dinner together last night at Craig's. Back in the day these women were highly competitive. The 80's soap stars are currently both enjoying a resurgence of roles for mature women in Hollywood, thanks to cable. Linda is appearing for the second season on a soap called Hilton Head Island and Joan does occasional guest spots on shows like American Horror Story and Hawaii Five-O. Of course, Joan is always working on a book of some kind- she's churned out 18 publications already.
Photo Credit: BACKGRID-USA
Click HERE to read more from this author.


Loading ...