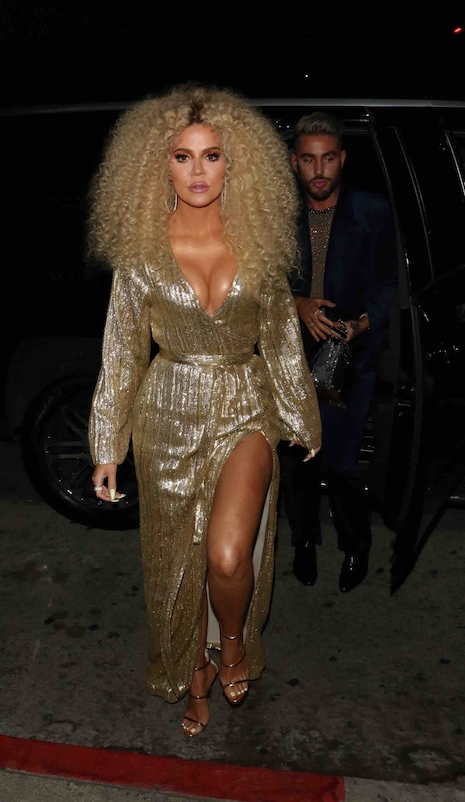 The 34 year old Kardashian youngest sister already looks like she's been around the block too many times. Why? Apparently she hasn't yet figured out that basketball players don't make the best husbands or boyfriends. (They ARE tall, though.) Her marriage to Lamar Odom was a blazing failure and her baby-daddy Tristan Thompson has two roving eyes. What's a girl to do? What NOT to do is leave the house looking like THIS – too much of EVERYTHING- hair, makeup, (even her knees are made up) cleavage, and general glitz. Khloe was on the prowl at Diana Ross's birthday party.
Photo Credit: BACKGRID-USA
Click HERE to read more from this author.


Loading ...