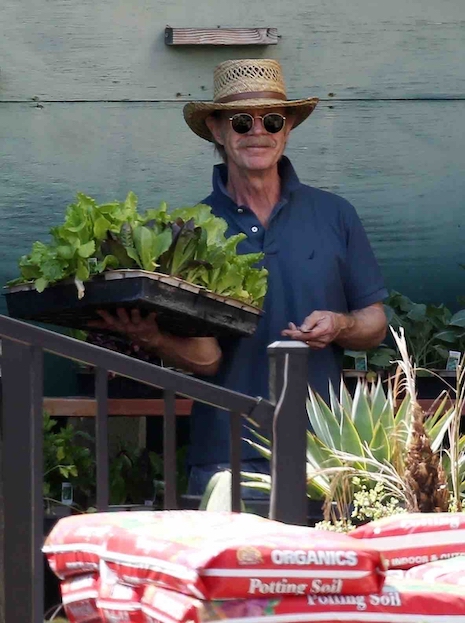 Can you IMAGINE what's been going on at the home of Shameless star William H Macy and his wife Felicity Huffman since the college admission cheating scandal broke? For unknown reasons, William was not charged and he's probably been waiting for the other shoe to fall. So far Felicity has pled guilty and could still serve up to 10 months in prison, but most likely less. Since prosecutors consider the amount of money involved in the crime, Felicity's $15,000 is significantly less than Lori Loughlin's $500,000, so things are looking grim for Loughlin. Macy celebrated his freedom by stocking up on plants and potting soil at his local nursery.
Photo Credit: BACKGRID-USA
Click HERE to read more from this author.


Loading ...