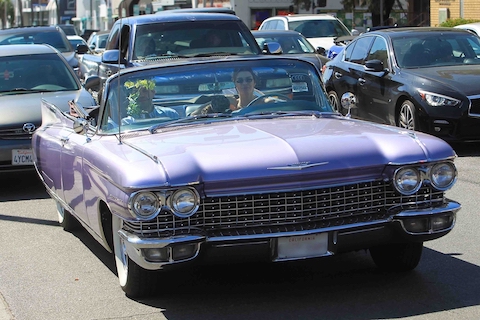 As if the world needed another reason to envy Kendall Jenner. Thanks to her extremely successful career on the catwalk, Kendall can indulge her hobby of collecting flashy vintage cars. What better way to celebrate success than with big fat shiny vintage American cars? (we love them too) Among the cars in her garage today are a two tone turquoise and white 57 Corvette Stingray, and a 69 red Mustang convertible. But today she is driving our personal favorite – her lilac 60s Cadillac El Dorado (that's when cars had NAMES, not numbers!) Those gorgeous fins! We imagine that huge bench front seat is heaven for the driver!
Photo Credit: BACKGRID-USA
Click HERE to read more from this author.


Loading ...