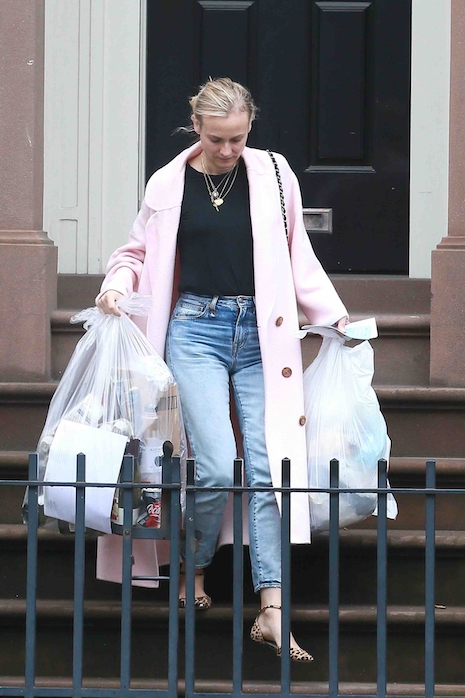 How often do you see a movie star schlepping two jumbo bags of garbage to the cans in front of her NY apartment? German-American actress Diane Kruger manages to look good even when doing house chores because she started out as a model. We confess to being amazed by her love life. This very attractive woman dated preppy Dawson's Creek actor Joshua Jackson for ten years. They split a couple of years ago and Diane fell hard for the "anti-Joshua Jackson," grizzled Walking Dead star Norman Reedus. Next thing you know, they had a baby girl together! No plans for marriage however.
Photo Credit: BACKGRID-USA
Click HERE to read more from this author.


Loading ...