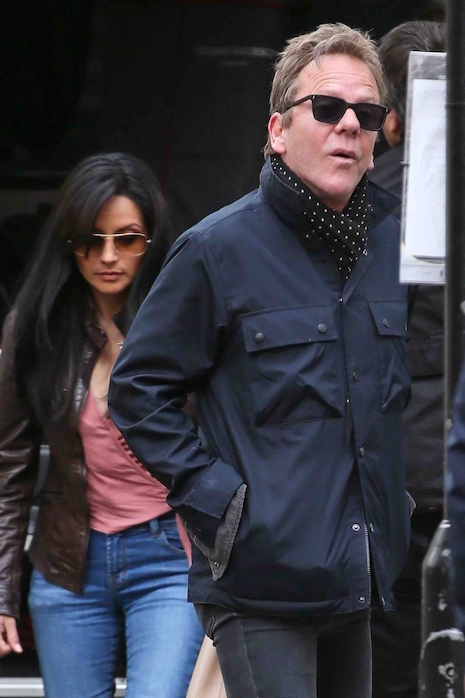 The title "Designated Survivor" applies perfectly to the series star Kiefer Sutherland, 52. As we all know (and he concedes) Kiefer is a bigtime boozer – who can forget that photo of him in a bar with his pants around his ankles? Kiefer is the first to admit that almost every bad thing that's ever happened to him is because he likes to go to bars and drink. His "24" costar Freddie Prinze called him "the most unprofessional dude in the world" and hated working with him. Although he has NOT given up drinking, Kiefer still manages to get one high paying acting job after another and numerous beautiful girlfriends. Case in point: Cindy Vela, above, has been with Kiefer for five years, through think and thin -or should we say wet and dry. Kiefer has MORE than survived….
Photo Credit: BACKGRID-USA
Click HERE to read more from this author.


Loading ...