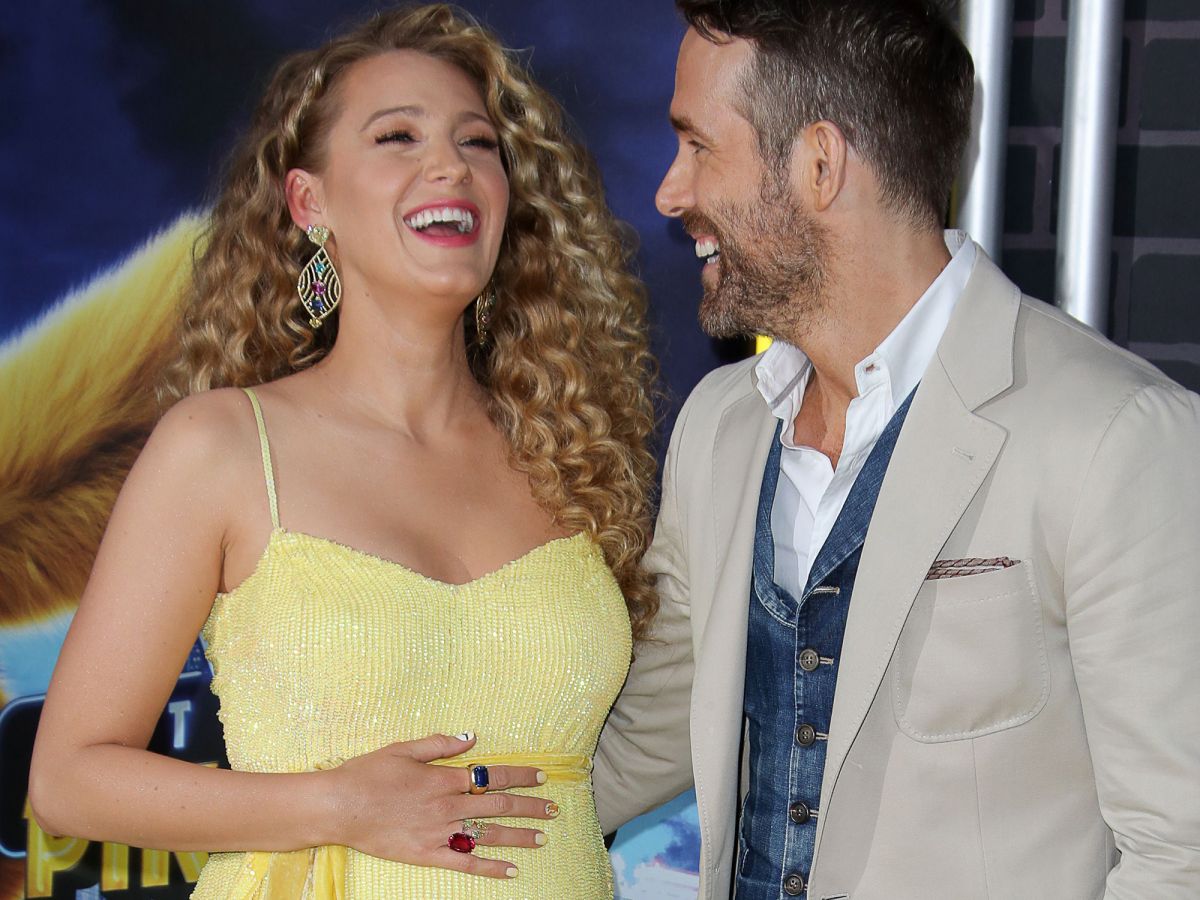 Congratulations are reportedly in order for beloved celebrity couple Blake Lively and Ryan Reynolds.
Per People, Lively hit the red carpet at Reynold's Detective Pikachu premiere, sporting a dress that channeled the adorable Pokemon Reynolds portrays in the upcoming noir film. (It will never not be weird that Reynolds is playing a Pikachu.) Fans couldn't help but notice that Lively was holding her stomach — and that Reynolds was looking lovingly at his wife's belly. (Refinery29 reached out to a rep for Lively and Reynolds for comment.)
It makes sense that Lively kept her alleged pregnancy a secret. When it comes to sharing details about their family, Reynolds and Lively are notoriously private, and are careful to keep children Inez and James Reynolds out of the spotlight as much as possible. The two famously take turns working so that one of them can be with their kids while the other is busy on a project.
"Our child hasn't had the opportunity to choose whether or not she wants her personal life to be public or not," Lively told Marie Claire U.K. in 2016. "So in order to give her as much normality as possible, we want her to have a childhood like we had. So we can't really throw her into the lion's den that is L.A., not that we really want to."
In 2016, Inez and James made a rare public appearance with their parents when Reynolds received his star on the Hollywood Walk of Fame. During the ceremony, Reynolds gushed over his wife.
"You make everything better. You make everything in my life better. You've given me two of the most incredible children I've ever hoped to have," Reynolds said to his wife Lively while accepting his star. "You've made me the father of my dreams when I thought I only had fun-uncle potential."
If Reynolds really is becoming a dad three times over, he'll have even more to thank Lively for.
Click HERE to read more from Refinery29


Loading ...