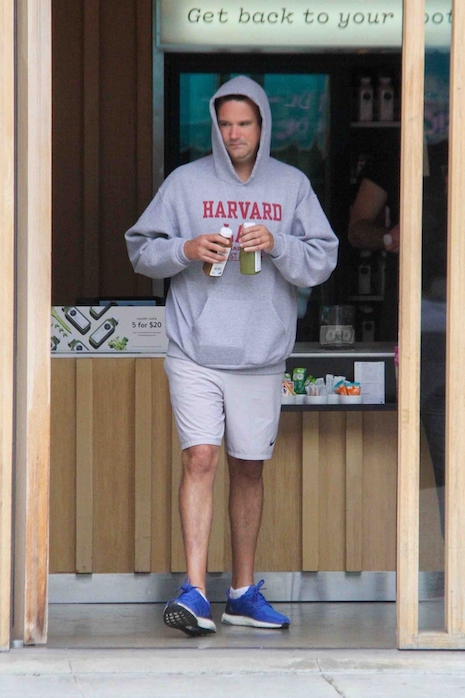 Rod Stewart's son Sean Stewart always looks like he's coming from the gym, according to his apparel, but he doesn't seem like a gym rat. We often see him shopping in expensive stores like Maxfield or Barneys wearing bedroom slippers. His sweatshirt DOES prove he has a sense of humor about himself – it says HARVARD LAW – class of Just Kidding. We don't think Sean, 38, went to college, but he has been in rehab a number of times. He's been on a few reality shows, but other than that has no visible means of support – other than his dad, who once said he worried that bringing up his kids in LA might have a bad effect on them. Above, Sean picked up a healthy snack at the Pressed Juicery in Beverly Hills.
Photo Credit: BACKGRID-USA
Click HERE to read more from this author.


Loading ...