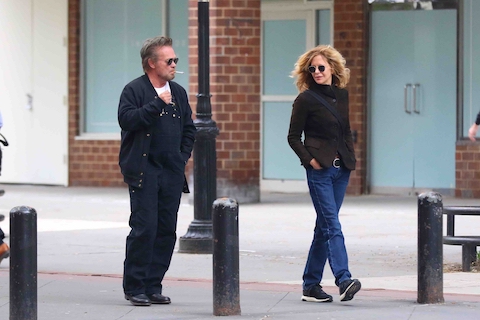 Meg Ryan may LOOK like she's turned off by John Mellencamp's chainsmoking in this photo, but apparently she is NOT. They've been together off and on for over seven years and since last November, officially engaged. In all the photos we've seen of them together, he is very often smoking. How does she tolerate all that that nicotine? We've heard that Meg is a secret smoker herself, but is careful NOT to be photographed.
Photo Credit: BACKGRID-USA
Click HERE to read more from this author.


Loading ...