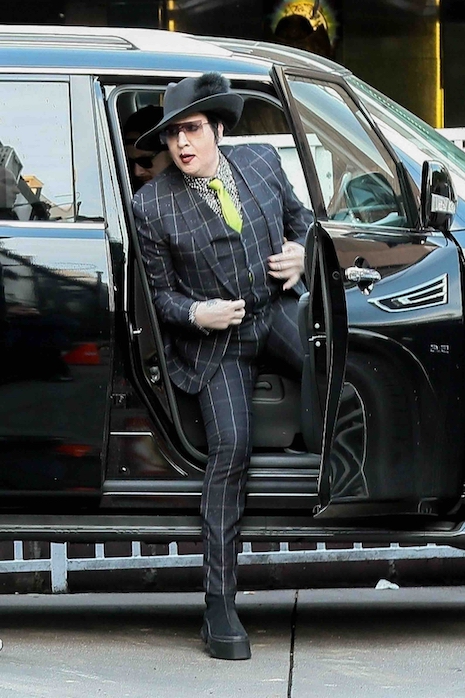 We can't help but wonder how Marilyn Manson is reacting to recent revelations made by his ex-girlfriend Evan Rachel Wood. Evan has been documenting her domestic abuse from an un-named exboyfriend while fighting to change California domestic violence laws. There's little doubt who that boyfriend WAS. Manson, then 36, was still married to Dita Von Teese when he started seeing 18 year old Evan. Evan admitted she was thrilled by the attention from an older and very successful man. She said this man turned out to be not only powerful and charismatic, but sadistic. She suffered "death threats, brainwashing, humiliation, rape, torture, and shame." When they finally split, it took years of therapy for her to rebuild her life. Now she wants to help other women. We think she WILL name Marilyn as her abuser.
Photo Credit: BACKGRID-USA
A
Above: Marilyn Manson arriving at Rainbow Bar & Grill in March
Click HERE to read more from this author.


Loading ...