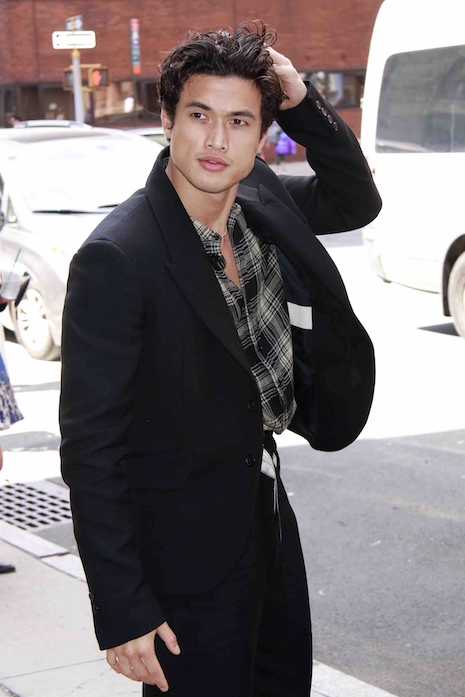 The Sun is also a Star is actually a little (or a lot) on the sappy side, but the main characters are dazzlingly photogenic. (It's also well lit – our current gripe about Netflix is how dreary their cheaply lit series are – everything is too dark to appreciate.) Yara Shahidi is already an established TV beauty, but her love interest in the movie, Charles Melton, is new to us. "Sun" is basically a series of close-ups of these adorable actors, set in New York. So what the story lacks, the visuals make up for. Charles Melton's role as Reggie on Riverdale is bound to expand exponentially after this movie is released. Suddenly, he's a hot commodity.
Photo Credit: BACKGRID-USA
Above: Charles Melton promoting The Sun is Also a Star in New York
Click HERE to read more from this author.


Loading ...