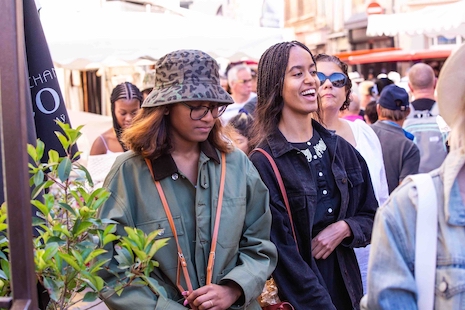 School is OUT, so on Friday the Obamas arrived at Avignon in southern France for a week of vacation. They leased a magnificent house for the family and security, and have been relaxing in the sunshine. Of course Malia, 20, and Sasha, 18, want to see everything, so they went to the local farmer's market Sunday. The market is loaded with produce- sweet strawberries etc, plus handbags, jewelry and clothing. Sasha and Malia and their entourage blended nicely into the crowd.
Photo Credit: BACKGRID-USA
Click HERE to read more from this author.


Loading ...