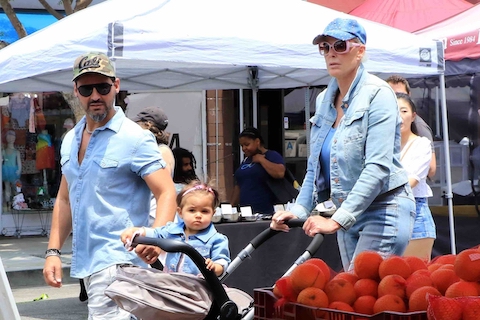 Observers were doubtful, to say the least, when Red Sonja star Brigitte Nielsen, who happens to be 6'1," took up with Italian bartender Mattia Dessi, who stands 5'6." He's also 15 years younger than she is. But not only has their unlikely marriage lasted 16 years, but they had a baby last year. The couple endured over 10 years of in vitro fertilizations, but Brigitte finally gave birth, at 54, to a baby girl named Frida. Brigitte already has four grown sons from other relationships. Above, they enjoyed an afternoon at the Farmer's Market.
Photo Credit: BACKGRID-USA
Click HERE to read more from this author.


Loading ...