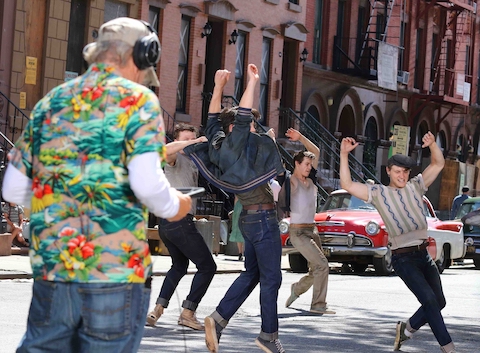 That's Steven Spielberg in the Hawaiian shirt directing dancers in his new version of West Side Story- about which we have mixed feelings. The original film was SO wonderful and successful (10 Oscars including Best Picture) in delicious TECHNICOLOR, (for those who remember)- what is the point of a remake? Can anyone ever top Bernardo (George Chakiris) with his pompadour and purple shirt? We have our doubts.
Photo Credit: BACKGRID-USA
Click HERE to read more from this author.


Loading ...