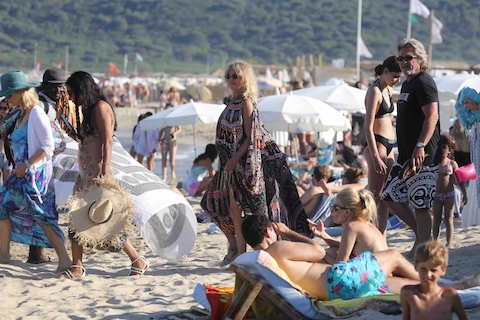 Somehow we never pictured a beach in St Tropez would look as crowded as Coney Island, but apparently it's not as glamorous as we imagined. Goldie Hawn, 73, and Kurt Russell, 68, walked across the beach to their boat and no one gave the celebrities a second glance. Goldie is covered with freckles – she has always loved to spend time in the sun. The happily unmarried couple are in the middle of their European vacation and on their way to lunch at a fancy restaurant, Le Club 55.
Photo Credit: BACKGRID-USA
Click HERE to read more from this author.


Loading ...