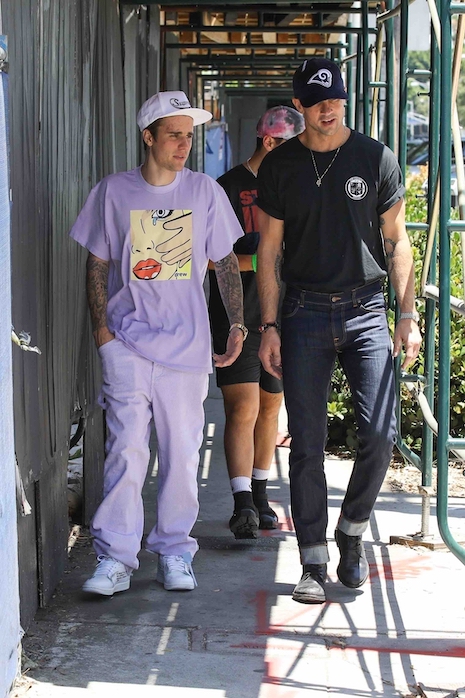 Justin Bieber is now officially the Worst Dressed Celebrity, and the fact that he has a clothing collection makes the title even more surprising. Take a look at this photo of Bieber in his ridiculous puffy pants and matching lavender tee shirt walking next to his friend (bodyguard?) dressed in jeans, and tell us – which guy you would rather date? Bieber's "Drew" clothing line (his middle name) knocked off Kanye's Yeezy fashions because they feature only one color. (Kanye knocked off designer Virgil Abloh) Fortunately, Justin's beige corduroy hoodies etc, are unisex so his female fans will buy them – we seriously DOUBT that many guys will want to look like Bieber!
Photo Credit: BACKGRID-USA
Click HERE to read more from this author.


Loading ...