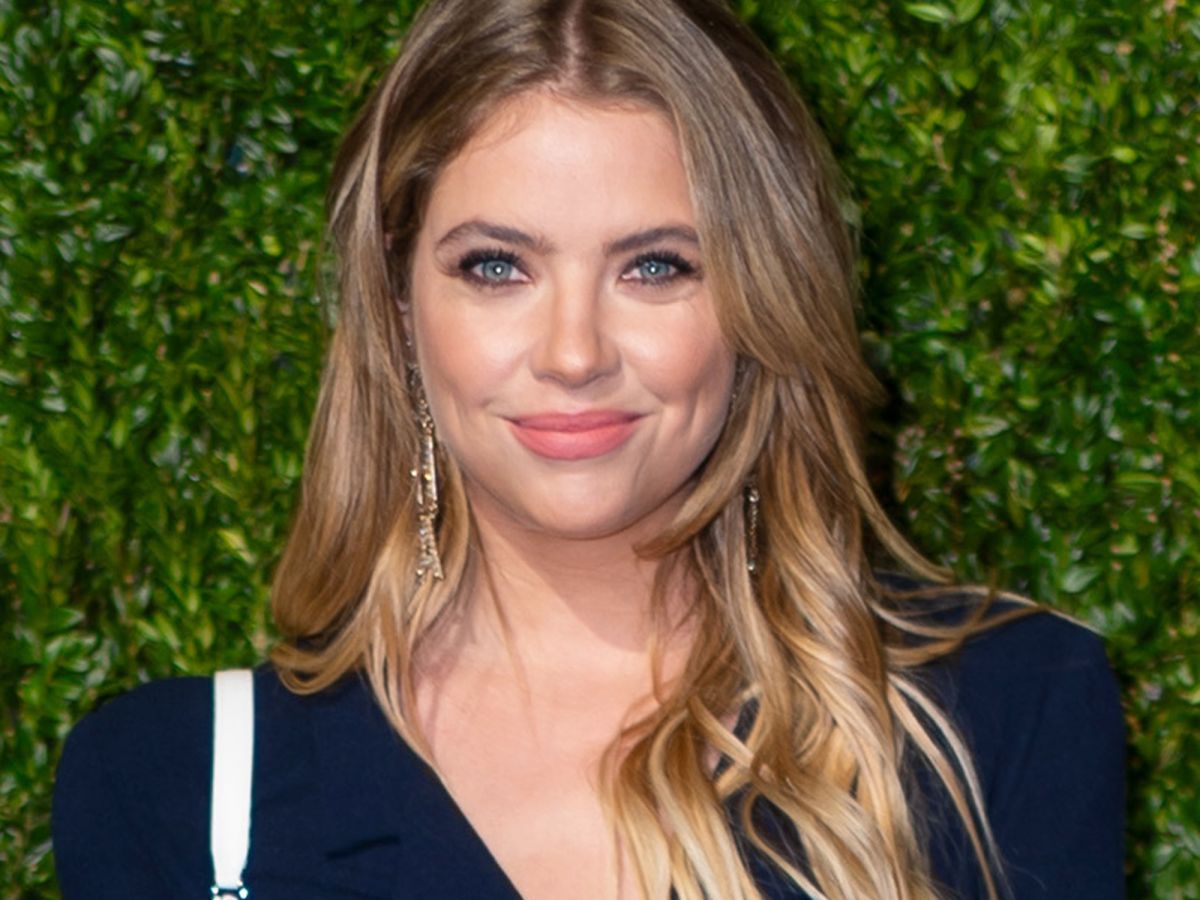 Pretty Little Liars star Ashley Benson and model-turned-actress Cara Delevingne have yet to comment on rampant rumors of their engagement, but Benson's latest tattoo might be all the confirmation needed. If you thought the couple's sex bench did enough to reveal the inner workings of their relationship, then you haven't seen Delevingne's apparent initials decorating the side of Benson's rib cage.
On Monday afternoon, Benson posted a photo to her Instagram feed of herself in a tank top and black sunglasses. The purpose of the post may have been to announce her collaboration with designer eyewear brand Privé Revaux, but almost all of the attention went directly to the elusive ink on the side of her ribs that, upon a closer look, seems to include the letters "C" and "D." Could this be a tribute to Delevingne? Fans seem to think so.
A post shared by Ashley Benson (@ashleybenson) on Jul 22, 2019 at 9:01am PDT
The comments section of Benson's post is flooding with observations of the supposed tattoo. "I spy caras initials!" wrote one commenter. "Omg her tattoo," wrote another. Some fans are even tagging Delevingne in the post, perhaps in hopes that Benson's girlfriend will chime in to confirm their theory. Neither Benson and Delevingne are shy about getting inked; collectively, they have at least 30 tattoos.
Benson and Delevingne only went public during Pride Month in June, but the two have been dating for a year now after first meeting on the set of the movie Her Smell, where they co-starred as members of an all-girl punk band. A few months after filming wrapped, they were spotted kissing in London's Heathrow Airport. Since then, the two have attended galas, fashion shows, and celebrity weddings together — and even bought that sex bench.
A post shared by c/s ∴jon✞boy∴ p/v (@jonboytattoo) on Jul 17, 2019 at 10:00am PDT
Considering Benson never officially unveiled new ink after a visit to New York tattoo artist JonBoy last week, some fans might assume Delevingne's initials are the unidentified addition. That said, if history has taught us anything, it's that celebrity couple tattoos are basically the kiss of death for most Hollywood relationships. Fingers crossed the "CD" is nothing but a flash tattoo.
We've reached out to JonBoy for comment and will update this post when we know more.
Click HERE to read more from Refinery29


Loading ...