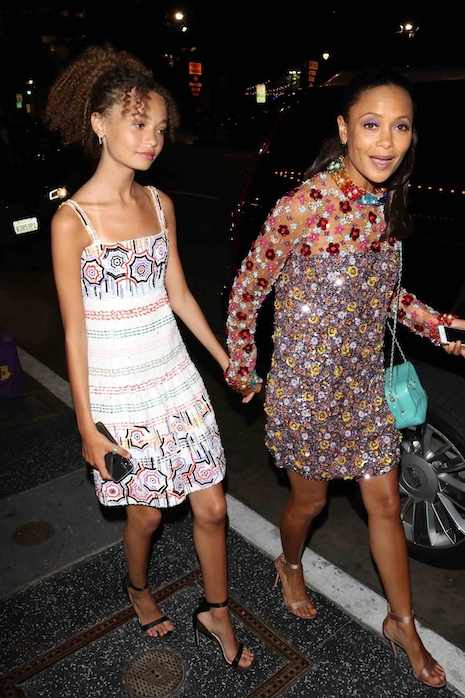 Nico Parker is the 14 year old daughter of Westworld star Thandie Newton and writer/director Oliver Parker (Mamma Mia! Here We Go Again.) Lucky Nico looks a LOT like her beautiful mother and her future couldn't be brighter. She says she never really thought about following in her mother's footsteps and becoming an actress. Just for fun, she auditioned for the movie Dumbo and landed a leading role! Smart Nico intends to finish her education before she thinks about acting again. Her mom is happy about her success but intends to keep an close eye on her.
Photo Credit: BACKGRID-USA
Click HERE to read more from this author.


Loading ...