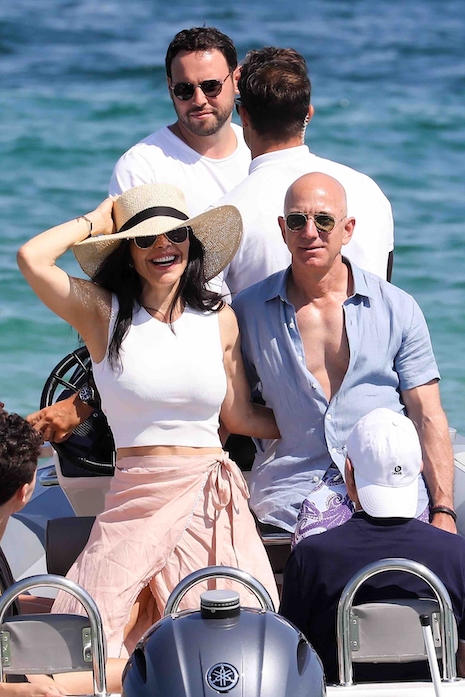 Amazon mogul Jeff Bezos and Lauren Sanchez seem to be REALLY having a good time in St Tropez with David Geffen and other super-wealthy people. Bezos went through a whole lot of humiliation thanks to The National Enquirer when he started dating Sanchez before his divorce was final. Intimate texts were exposed by The Enquirer whose owner David Pecker is a friend of Donald Trump. Accusations and lawsuits followed, but despite everything, Jeff actually looks happy – he got what he wanted.
Photo Credit: BACKGRID-USA
Click HERE to read more from this author.


Loading ...