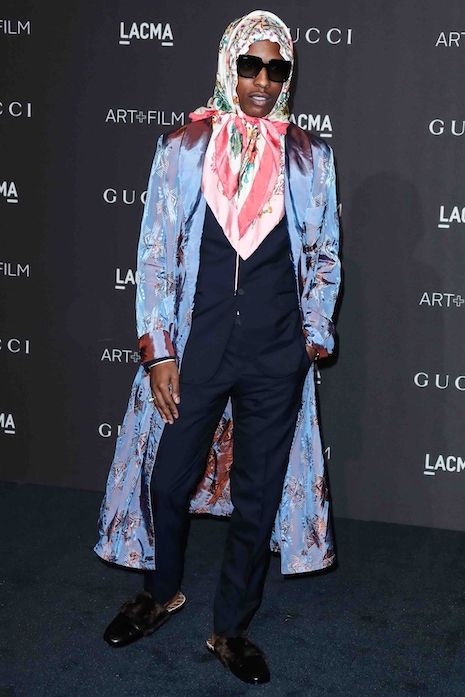 We're happy to see A$AP Rocky out of that Swedish prison for more than one reason. We missed his playful fashion ideas. You might remember last year when Rocky appeared at a fancy LACMA event wearing a babushka on his head. Granted, it WAS a Gucci scarf, but he was immediately compared to an eastern European grandma. Rocky confessed he had a scooter accident and ended up with a big gash in his face that eventually required plastic surgery. He used the scarf to cover it up, but was so amused by the attention the scarf brought him that he continued wearing babushkas after the wound healed, wrote a song called Babushka, and he encouraged other guys to wear them too! It would be a crime for such a fashionista to languish in prison!
Photo Credit: BACKGRID-USA
Click HERE to read more from this author.


Loading ...