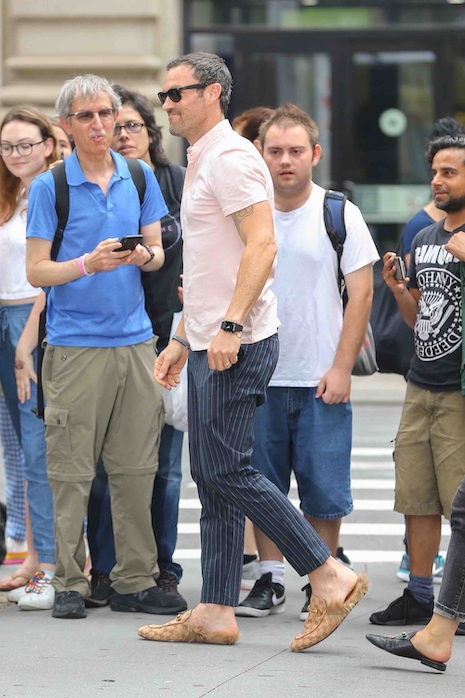 Brian Austin Green gets this week's award for the unsexiest footwear on a man. He's in New York promoting- what else- the reboot of Beverly Hills 90210 in which he plays a fictional version of himself. We confess we NEVER would have guessed that his David Silver character would grow up to be a middle aged dad wearing THESE Gucci fur-lined mules! It's one thing to wear them around the house in Los Angeles, but on TV in Manhattan?
Photo Credit: BACKGRID-USA
Click HERE to read more from this author.


Loading ...