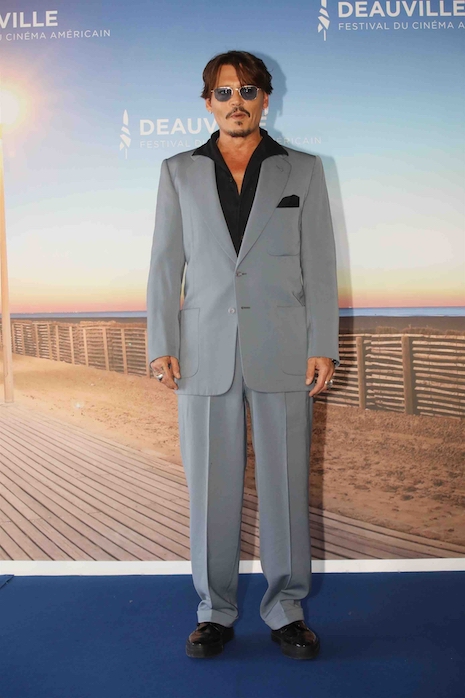 Johnny Depp cleaned himself up for the Venice Film Festival. He looks considerably healthier than a few months ago when he was touring with his band. Johnny's promoting his new film Waiting For The Barbarians and he looks handsome in his retro style loose gabardine suit. The movie is painfully serious – it deals with anti-imperialism and the oppression of fascism. Due to the painful and dreary subject matter, hot guys Johnny Depp and Robert Pattinson were added to the cast to play sadistic villainous soldiers. Certainly their names will attract some people, but reviewers admit the political subject matter is not likely to be a big draw..
Photo Credit: BACKGRID-USA
Click HERE to read more from this author.


Loading ...