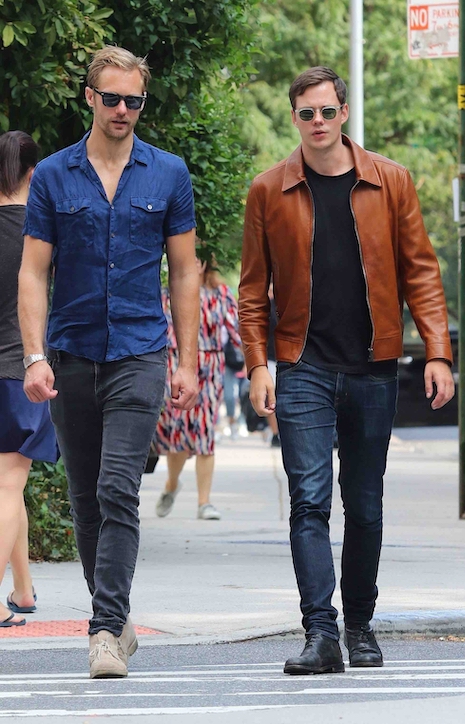 It's funny that Bill Skarsgard (above right) is starring in the number one movie in the country and he can walk down the street in New York with his equally famous brother Alexander, and no one bats an eye! (except for one savvy paparazzo) Bill, 29, plays the demented clown Pennywise in It Chapter Two, and Alexander, of course, played Nicole Kidman's violent and abusive husband in Big Little Lies. Both of the Swedish brothers are 6'4" and Bill has special monster skills: he has two lazy eyes and can contort his mouth in a surprising manner, which helped land him the role. It Chapter Two was SO gruesome that we actually left early, but horror fans can't get enough of it.
Photo Credit: BACKGRID-USA
Click HERE to read more from this author.


Loading ...