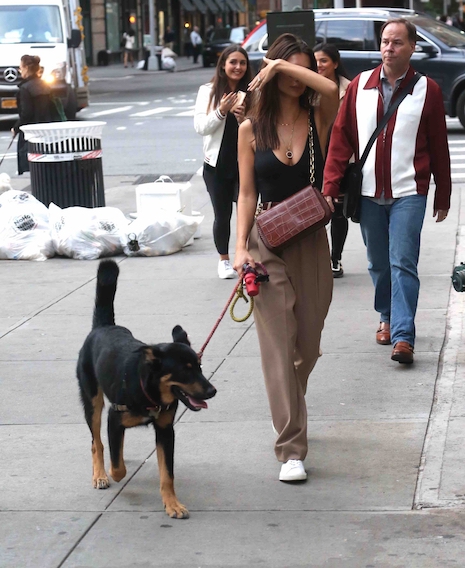 It's funny how every day when Emily Ratajkowski walks out of her New York apartment, there's a paparazzo waiting to document her appearance. She leaves home fully made up and provocatively dressed several times a day. (She's the east-coast version of Hilary Duff) Apparently Emily is VERY ambitious and knows how powerful paparazzi photos can be in raising one's profile, so she has some sort of deal with a photographer and notifies him of her departures. Too make her comings and goings look more natural, Emily got a dog she can walk several times a day, always looking as cute as can be (both of them.) Today she's pretending that she doesn't want her picture taken.
Photo Credit: BACKGRID-USA
Click HERE to read more from this author.


Loading ...