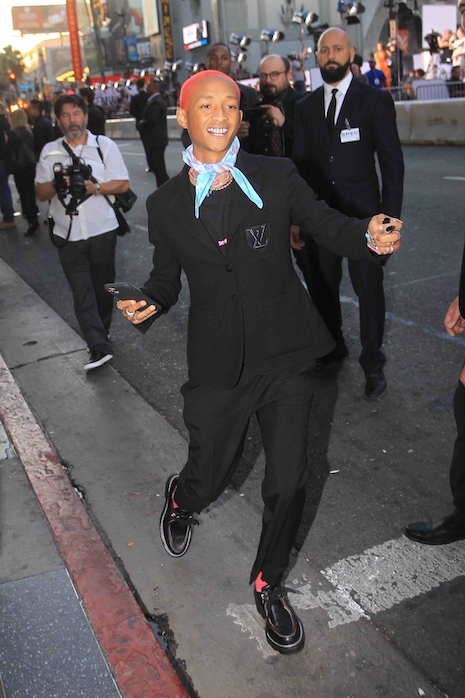 Jaden Smith looks like he's having a good time signing autographs at the Hollywood premier of his father Will's movie Gemini Man. He's dressed to kill in his Vuitton suit with pink chains and pearls, pink socks and pink hair. (Incidentally, he also has a pink car.) Yes, he is obsessed with the color. If you're wondering why his teeth look strange, it's because he's wearing his new grill and every other tooth (top and bottom) is sparkly pink!
Photo Credit: BACKGRID-USA
Click HERE to read more from this author.


Loading ...