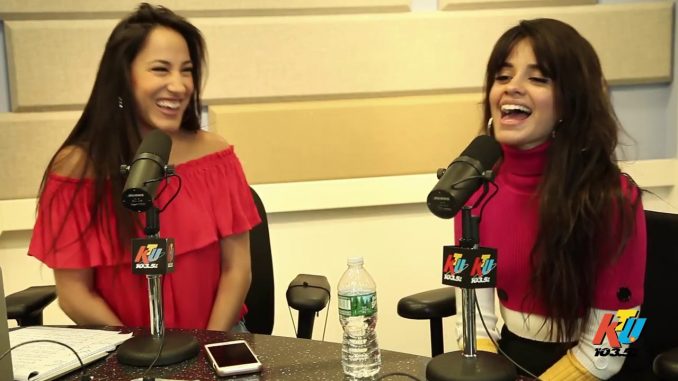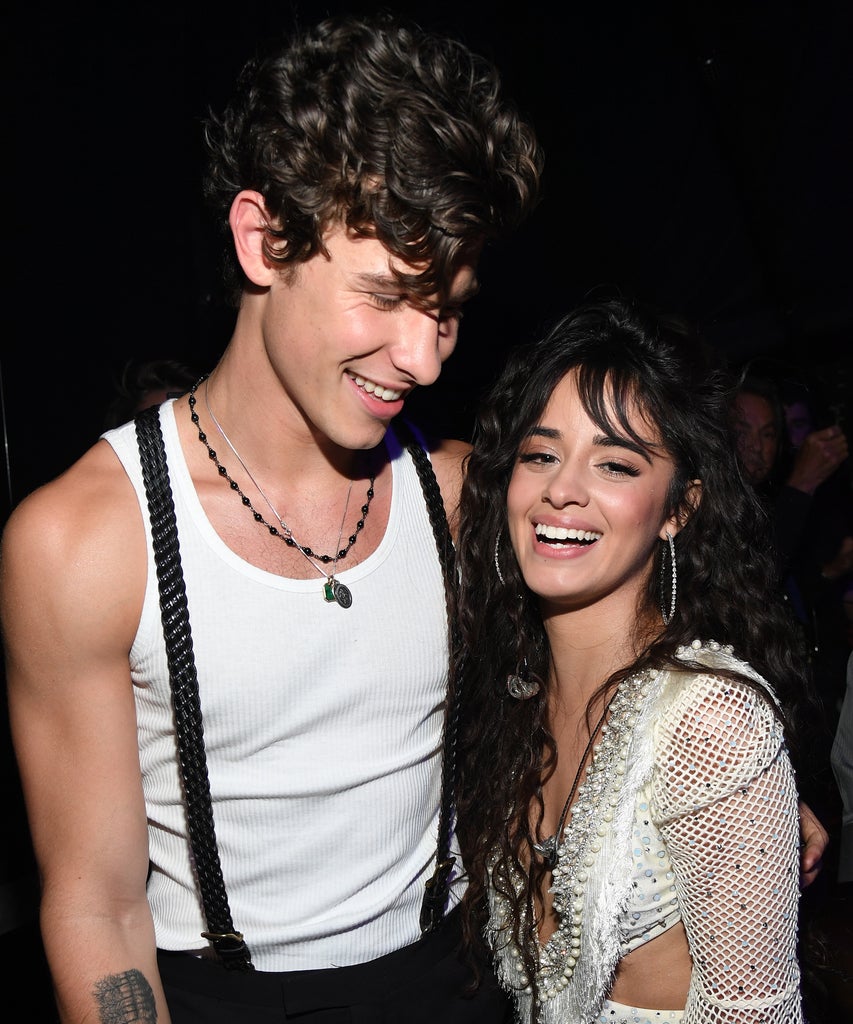 NEWARK, NEW JERSEY – AUGUST 26: Shawn Mendes and Camila Cabello back stage during the 2019 MTV Video Music Awards at Prudential Center on August 26, 2019 in Newark, New Jersey. (Photo by Kevin Mazur/WireImage)
Thinking of date night ideas can be tough. Dinner and a movie is a classic, while hitting a cocktail party or concert is fun, too, but if you're part of young Hollywood, you might be more inclined to take your S.O. to a tattoo parlor. The latest couple to join in on this trend is Camila Cabello and Shawn Mendes, who just spent quality time getting inked.
For proof, we look to Los Angeles-based tattoo artist Kane Navasard, who shared a closer look at the couple's newest tattoos on social media. Mendes grew his collection with a small "A" behind his ear, which fans believe is a tribute to his younger sister, Aaliyah Mendes. "LITTLE LETTER A FOR @shawnmendes," wrote Navasard on his Instagram post. Meanwhile, Cabello opted for a tattoo on the inside of her pinky finger that reads "it's a mystery" in script. According to Navasard, the ink is inspired by the 1998 film of Shakespeare in Love.
A post shared by Kane Navasard (@kanenavasard) on Nov 13, 2019 at 9:54am PST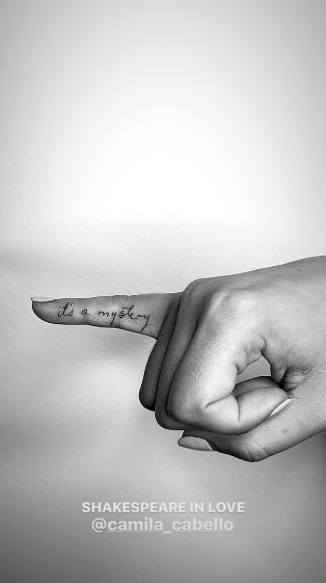 Navasard captioned the Instagram Story of Cabello with, "welcome to the club," so it seems to be the star's first-ever tat, which is surprising for the "Havana" singer, who once said she'd probably remain ink-free. When asked if she'd ever get one by a radio station in 2017, she responded: "I don't think so because, for me, I feel like I go through different phases in my life and, for me, like everything has to change. … I just like to transform. I don't even like to wear the same clothes or like the same bracelet."
Now the real question is whether or not the couple will get more…
Click HERE to read more from Refinery29


Loading ...