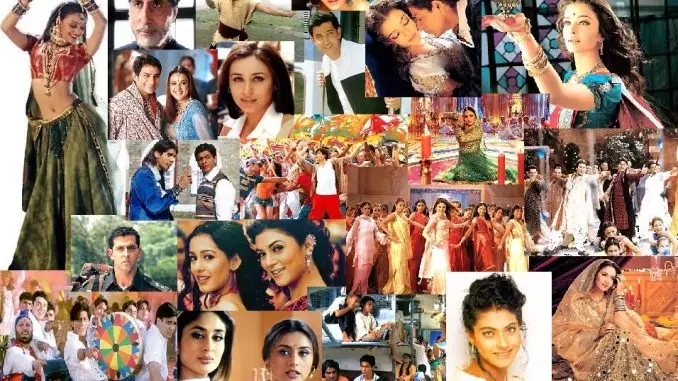 Becoming one of the cult romantic films of all times, Kuch Kuch Hota Hai was Karan Johar's debut film as a director and he has immense memories attached to it. The film was yet another success considering that it portrayed the most popular on-screen couple of the 90s, Shah Rukh Khan and Kajol and it also established Rani Mukerji as one of the top actress.
Remembering Kuch Kuch Hota Hai, Karan Johar took to Twitter to share his feelings about the film where he revealed that it was his dream come true. A couple of months ago, Karan Johar confessed that he wrote the script when he was 24 years old and was inspired by the filmmaking style of legends like Raj Kapoor and Yash Chopra. Now that the film celebrated 18 years, the filmmaker couldn't hold back his feelings and posted a note on the same on the micro blogging site.
Responding to the same was Shah Rukh Khan who also expressed his gratitude towards his best friend for offering the role of Rahul Malhotra as his character was equally loved by all. The official Twitter handle of Dharma Productions (the production company now owned by Karan Johar) too shared a video from the film as a way of remembering it and expressing their love for the film.
Kuch Kuch Hota Hai also starred Sana Saeed, Anupam Kher, and Farida Jalal in prominent roles along with Salman Khan in a much loved cameo. The film also bagged about eight Filmfare awards in the popular category as well as National Award.
#18YearsOfKuchKuchHotaHai …. the film that will always remain close to my heart……@iamsrk and Adi made my cinema dream come true…. pic.twitter.com/7w35ynXybW
— Karan Johar (@karanjohar) October 15, 2016
@karanjohar Of cool chains & friendship bands.Of lov so uncomplicated all u had to say was kuch kuch hota hai.v've come a long way baby.Thx
— Shah Rukh Khan (@iamsrk) October 15, 2016
#18YearsOfKKHH 18 years and @karanjohar continues to define & refine the meaning of love, relationships & emotions. @iamsrk pic.twitter.com/8Tl2R6CDiH
— Dharma Productions (@DharmaMovies) October 16, 2016
Source: Bollywood Masala original article at Karan Johar and Shah Rukh Khan celebrate 18 years of Kuch Kuch Hota Hai