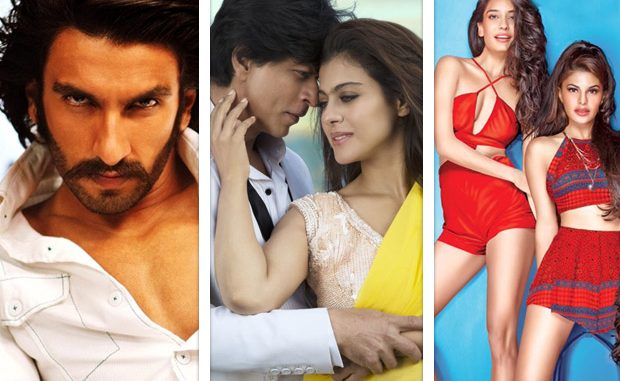 The raging debate between Ranveer Singh and director Sanjay Leela Bhansali over the casting of the other male lead in the pseudo-historical Padmavati brings into focus the rapid rise of the trend of solo starrers and the fall of the multi-starrers.
Top heroes at one time would come together in various attractive permutations. We has Amitabh Bachchan, Dharmendra and Sanjeev Kumar in Sholay, Salman Khan and Shah Rukh Khan in Karan Arjun, Akshay Kumar-Salman Khan in Mujhse Shaadi Karoge… and so on.
The present-day A-list actors from Shah Rukh/Aamir/Salman to Ranbir/Ranveer/Varun to even the newcomers like Harshvardhan Kapoor and Tiger Shroff all want to be in solo-hero films.
A top-notch producer who attempted to bring together two young A-listers for a buddy flick says it's impossible to do so. "No two heroes are willing to work together. I think the last time two A-listers came together was for Ali Abbas Zafar's Gunday where Arjun Kapoor and Ranveer Singh played buddies. That's it. Even Varun Dhawan had such an awful experience doing Dilwale he has vowed to do only solo starrers."
Adds trade analyst Atul Mohan, "The end of the era of multi-starrers has been almost like the death of a favourite formula. Where are today's Bachchans, Khannas, Kapoors, Sinhas, Dharmendras, Jeetendras etc who used to come together for multi starrers? Today we have only a handful of multi starrers, and that too with one big star and other supporting stars who don't have much draw as solo, such as the Housefull series. All the leading stars want to do solo films as they think they have huge draw independently and sharing screen space would mean sharing the credit of success as well. But just imagine the box office collections of a film if today a film brings together any one the Khans with Akshay, Hrithik, or Ajay etc! What would be the box office numbers be? One should try and you never know this may re-start old much-missed era of the multi-starrer."
Source: Bollywood Masala original article at End of multi starrers: All the Bollywood A-list heroes want to only do only solo starrers