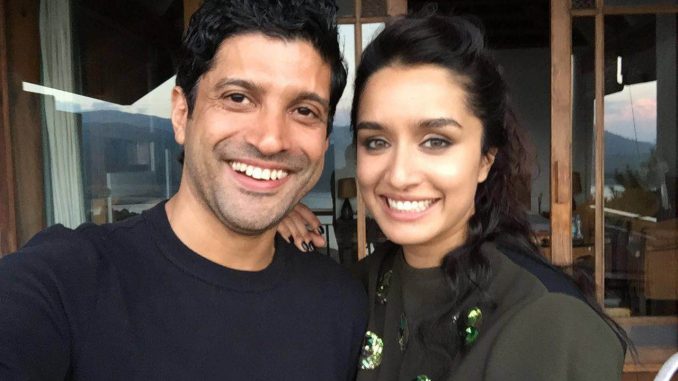 Farhan AKhtar and Shraddha Kapoor are all ready to Rock Shillong this time! The actors will be performing for the very first time and will make sure that the crowd of Shillong has one hell of a night to remember.
After Shraddha's successful live performance in Bombay, the organizers at Shillong approcahed the makers with the request of Shraddha being part of this show that is set to happen in Shillong! And boy the actors are going to take the audience by storm this time yet again! They are set to perform on most of the Rock on and Rock On !! 2 songs.
Shraddha even shared, "Hello from Shillong!We are on our way for sound check!Performing tonight with
@FarhanLiveBand
at
#NH7Shillong
Too excited. Too nervous! This would mark another live performance for the actress making it even more special!