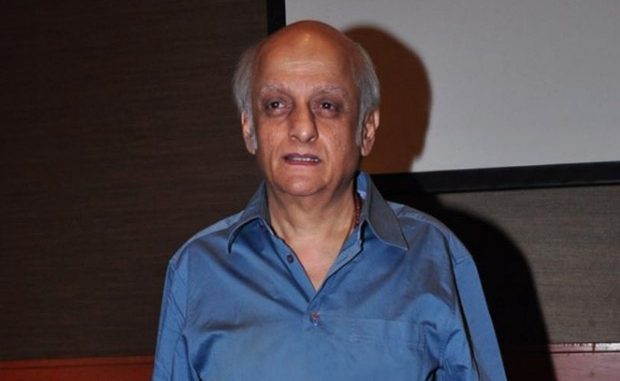 Congratulations to you and Karan Johar. The crisis regarding the release of his film Ae Dil Hai Mushkil is over.

Yes, we can all breathe a sigh of relief. Karan was a tense wreck for the past few weeks. He is a relieved and happy man. And mind you, this exemption from the Pakistan ban applies not only to Karan's film but also to the other filmmakers who had worked with Pakistani artistes before the current crisis. Gauri Shinde (Hello Zindagi), Ritesh Sidhwani (Raees) and Boney Kapoor (Mom) too can heave a sigh of relief. But we won't be working with Pakistani artistes anymore. Our  soldiers are being killed. Pakistan is spreading terror in our nation. We should isolate them in every sphere.
But Bhatt Saab, the clearance from the MNS comes with a couple of riders. For one, Karan will have to put a claimer in his credit titles dedicating the film to the soldiers who laid their lives down in Uri?
Please understand this is not something that has been thrust on Karan. He voluntarily felt the need to honour our martyrs with a mention in his credit titles. No one is forcing him to do so.
Apparently Karan and the other filmmakers with Pakistani actors in their cast would have to pay Rs. 5 crores for army benefits?
This is totally false news. No one is bullying us to pay money to soldiers' welfare. The desire to help the family of the martyred jawaans should come from within the filmmakers themselves. If Karan or any of the other filmmakers want to contribute to the soldiers' welfare fund they are welcome to do so. No one is forcing them to pay up Rs. 5 or 4 or 1 crore.
The film industry came in for a lot of flak for not banning Pakistani artistes?
I have to say the media targeted us unfairly just because we are a high-profile and glamorous industry. Trade between India and Pakistan continues uninterrupted. Then why were we targeted for censure just because a few Pakistani artistes worked in our films?
You have stood by Karan Johar and seen him through this crisis?
This film industry has given me everything I have. It's payback time.
Source: Bollywood Masala original article at "It's relief not just for Karan Johar but also for Gauri, Farhan, Boney" – Mukesh Bhatt