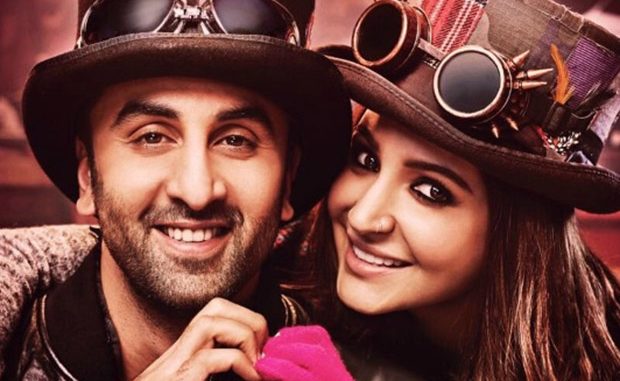 You can publish this article on your website as long as you provide a link back to this page.
This article was last updated on April 16, 2022
1. The Ranbir-Aishwarya equation is intriguing….Are they in love? Or is it only lust? More importantly, are they playing the roles that Ranbir's dad Rishi Kapoor and Raakhee Gulzar did in Doosra Aadmi?
2. Ranbir loves Anushka Sharma. But she loves Fawad Khan. So is Fawad playing a negative role? That, some Indians, would think to be poetic justice.
3. Ranbir Kapoor plays a singer. This is not the first time he has assumed that role. He earlier played a singer in Rockstar. But this is the first time he plays a part inspired by his Dad. Rishi Kapoor's singer's role in Karz is the inspiration for Ranbir's singer's role in Ae Dil Hai Mushkil. So it's Doosra Aadmi and Karz, a double Daddy's day out for Ranbir.
4. For Aishwarya Rai Bachchan playing a woman in love with a man younger than she, was not challenge. In real life she's married to Abhishek Bachchan who is a few years her junior. But the intriguing part is how she interprets the role of a woman who loves a man in love with another woman.
5. After Bombay Velvet the last thing we'd expect is for the Ranbir-Anushka pair to look inviting on screen. But they look hot together.
6. This film has to work for Ranbir Kapoor. He desperately needs a success. And he seems to be playing an untroubled average Joe for the first time after all the hyper highly-strung parts he has played in his recent films. Normal is unusual for Ranbir.
Source: Bollywood Masala original article at 6 Intriguing factors about Ae Dil Hai Mushkil you need to know