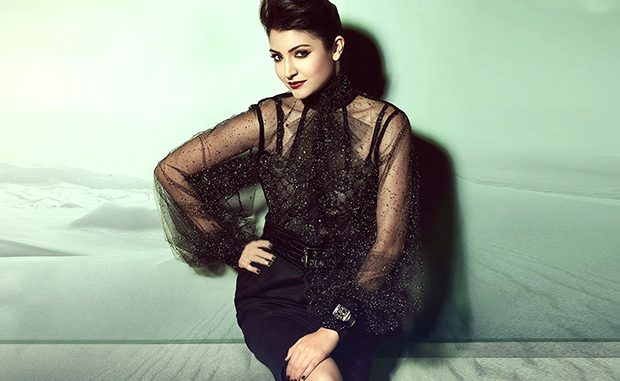 You can publish this article on your website as long as you provide a link back to this page.
This article was last updated on April 16, 2022
2016 has been a terrific year so far for Anushka Sharma. She has been an integral part of the All Time Blockbuster Sultan, she has completed the shooting of her second production Phillauri, she has also begun work on her next with Shah Rukh Khan and Imtiaz Ali and she is now gearing up for the release of her next biggie in the making, Ae Dil Hai Mushkil. Now that's a roller coaster ride indeed for the young woman who had faced a disappointment last year in the form of Bombay Velvet. However, that disappointment is set to be wiped off with the Karan Johar directed film that reunites her with Ranbir Kapoor.
Sultan was a performance oriented role and you won laurels for the part. Now Ae Dil Hai Mushkil too appears to be in a zone where the actress in you would excel. Exciting times to be in commercial cinema?
I have spoken to you earlier as well about this; when I choose a film, I always go for the script, role and the director. That is what my primary focus has always been. No matter what, I have always followed this principle. I need to play a part which contributes to the film. My character needs to have some sort of weight-age at least. It needs to have significance to what is happening in the film. That was the case in Sultan too, which was essentially a love story, and there is similar approach towards Ae Dil Hai Mushkil as well.
In the middle of these love stories, you have also started your next and completed another. Hectic times indeed?
It has the toughest year for me when it comes to shooting my films. I started shooting for Sultan in January, I was also shooting for Ae Dil Hai Mushkil, I wrapped up the entire shoot of Phillauri and now the one with Imtiaz Ali is already on the floors. So yes, it has been a very hectic year for me. As far as work is concerned, I am working like a robot. From training so hard and going through heavy weightlifting in Sultan to going all intense and romantic in Ae Dil Hai Mushkil with songs and dances in there as well, it has been one intense year indeed.
Thankfully, the Box Office rewards have been coming too and Ae Dil Hai Mushkil promises to bring in big bucks as well.
Of course, Box Office numbers matter. It reflects that people are liking your film, your work. The kind of love that you end up getting makes the entire experience worth it. It makes you work even harder and push yourself. Of course at times you feel like crying because it becomes pretty painful, both emotionally and physically. However at the end of it all, it is totally worth it.
Source: Bollywood Masala original article at "Of course, Box Office numbers matter" – Anushka Sharma on the prospects of Ae Dil Hai Mushkil