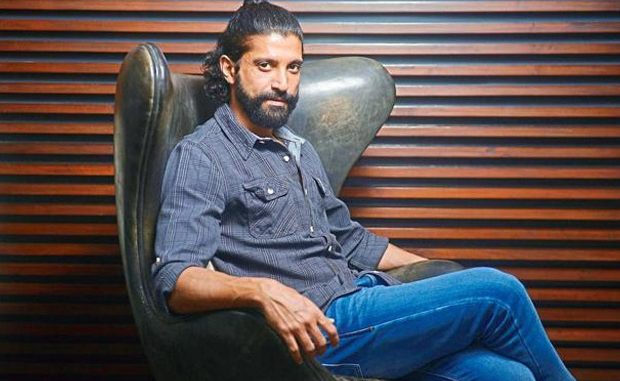 You can publish this article on your website as long as you provide a link back to this page.
This article was last updated on April 16, 2022
After many protests, meetings and discussions, the political party MNS and the film industry decided to arrive at a compromise regarding the release of the film Ae Dil Hai Mushkil. The film is said to have a smoother release today. Amidst several Bollywood celebrities who decided to voice out on the ban, it is now Farhan Akhtar who has finally broken silence on the controversy.
Farhan Akhtar extended his support towards Ae Dil Hai Mushkil stating that the film was made when the situation between India and Pakistan were very cordial. Citing the example of how Narendra Modi too had visited the neighbouring country for moving forward with the peace process, Farhan retained his stand with Karan Johar adding that none of them were aware that the relations will turn sour.
Maintaining that Bollywood is a soft target in such matters, Farhan Akhtar like many of his fellow celebrities stated that whilst the trade between India and Pakistan continues smoothly then why should the film fraternity suffer. At the same time, he also mentioned that if the country decides to sever all ties with its neighbouring countries, he would support the nation.
While the Pakistani artists ban controversy reached an end, it came to a conclusion along with a few conditions. One of them was about filmmakers coughing up Rs. 5 crores as compensation and donating it to Army Welfare Fund, if they have Pakistani artists in their films. Retaining that it should be the Indian government making policies and not such extraneous politicians, Farhan Akhtar also questioned about whose words should they follow when it comes to such conditions.
Interestingly, Farhan Akhtar and Ritesh Sidhwani's production house Excel Entertainment too was under the radar, as protests by MNS continued for their film Raees which marks the debut of Pakistani actress Mahira Khan in Bollywood. This much delayed film is currently in its finishing stages.

Source: Bollywood News original article at Here's what Farhan Akhtar has to say about the Ae Dil Hai Mushkil controversy