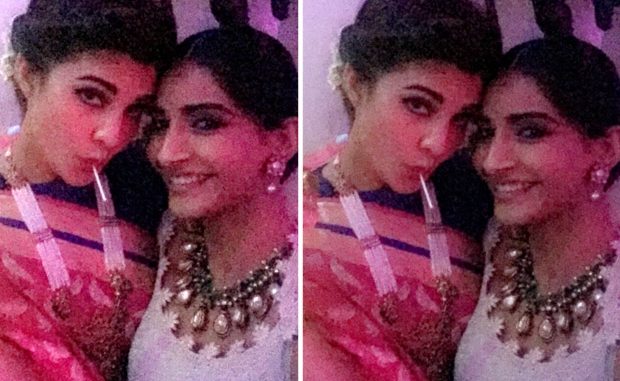 You can publish this article on your website as long as you provide a link back to this page.
This article was last updated on April 16, 2022
In an industry which lives on the notion that two heroines can never be friends, the gorgeous duo of Sonam Kapoor and Jacqueline Fernandez just seemed to have changed that. The two stunning beauties met yesterday on the auspicious occasion of Diwali.
Jacqueline Fernandez had come to Anil Kapoor's Diwali bash at his home. It is here where Sonam Kapoor and Jacqueline Fernandez had posed for the adjoining selfie together. While Sonam Kapoor looked elegant in a stunning white lehenga, Jacqueline Fernandez looked more than a million bucks in the saree.
The ever so social media friendly Sonam Kapoor, later posted this picture on Snapchat.
Source: Bollywood Masala original article at Spotted: Sonam Kapoor and Jacqueline Fernandez strike a pose for a Diwali selfie