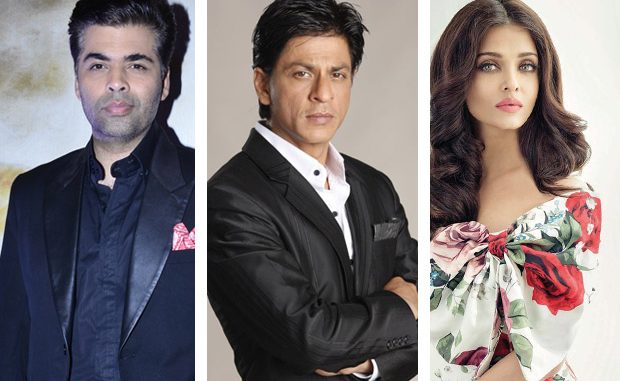 What we suspected for some time has now been confirmed. Shah Rukh Khan indeed plays a role in Karan Johar's Ae Dil Hai Mushkil.
And he plays Aishwarya Rai Bachchan's husband.
And now Karan Johar is all set to cast the Devdas duo together again in his next film. Says a source close to the development, "In Ae Dil Hai Mushkil they look so good together. They bring the roof down when they are together. Karan feels he owes Aishwarya a full-fledged role. He has an idea for a film which works just fine for both of Shah Rukh and Aishwarya."
Understandably relations between Aishwarya and Shah Rukh were strained thereafter. "Much time has gone by since Chalte Chalte. All the awkwardness post that awful incident has been washed away. Today Aishwarya's husband Abhishek is extremely close to Shah Rukh. In fact Abhishek was instrumental to an extent in the casting coup bringing his wife and his buddy (whom he treats as his elder brother) in Ae Dil Hai Mushkil," says the source, adding that this is poetic justice.
In Devdas they played a couple in love who were destined to be torn apart by the script. Then they played a couple torn apart in a different way in Chalte Chalte. Now in Ae Dil Hai Mushkil they are finally married and together, but again torn apart.

Source: Bollywood News original article at Karan Johar to cast Shah Rukh Khan – Aishwarya Rai Bachchan together again