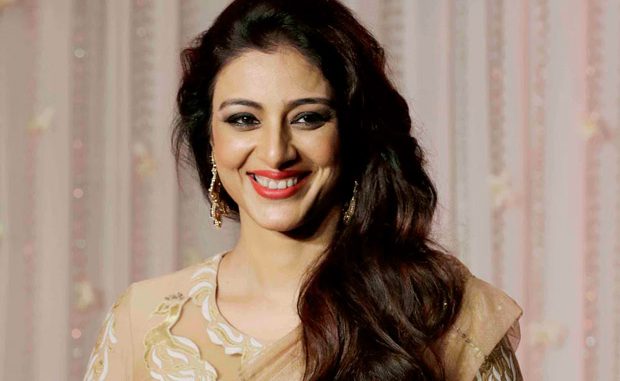 You can publish this article on your website as long as you provide a link back to this page.
This article was last updated on April 16, 2022
Did Tabu shoot her career in the foot by playing mom to A-list stars Shahid Kapoor in Haider and Katrina Kaif on Fitoor?
Like it or not this is an extremely gender-biased film industry. While leading men may continue playing lover-boys until they die (and Dev Anand is a living embodiment of the patriarchal proclivities that eternally govern the casting rules of Bollywood), a leading lady loses her sheen once she gets married or hits 40, whichever happens first.
Today, Tabu who turns 45 on November 4 finds herself at the crossroads. Where does her career go next? In the past few years there has been a gradual shift in her positioning from leading lady to 'character' actress. In the Salman Khan starrer Jai Ho released in January 2014, she played Salman Khan's sister. Leading ladies in Bollywood don't do that unless it's a film like Mansoor Khan's Josh where Aishwarya Rai and Shah Rukh played twins and were anything but sibling-like in their conduct.
Worse still was Tabu's decision to play mother to Shahid Kapoor and Katrina Kaif in Haider and Fitoor respectively. In Drishyam, her only other release during the last two years she was cast opposite Rajat Kapoor and not the film's leading man Ajay Devgn.
A director who has worked with Tabu and cares deeply for her career says Tabu has dug the grave of her own career. "She has made brave choices as an actress. But these choices have one after another shut the door on her career as a leading lady. In Hindi cinema you can't play mother to the heroes and then expect them to play your romantic leads. And unless you play romantic leads you are not considered an A-lister in Bollywood."
Tabu's colleague Kajol has realized this tragic fact. She has accordingly adhered to the leading lady's roles even after crossing 40. Tabu, on the other hand, for all her talent has no assignments on hand right now.
Her illustrious aunt Shabana Azmi thinks Tabu's career is impervious to dips and curves. "Hits and flops will make no difference to Tabu's career. She is a class apart and will always be the first choice for strong roles of characters her age. She is beautiful in a unique way. Doesn't look like a manufactured product and she is a versatile actor. People think of her as a dramatic actor but she also has a keen comic timing and a terrific mimic like her mother. More power to her on her birthday."
Writer-editor-director Apoorva Asrani is dazzled by Tabu's rare appearances on screen, "I was so relieved to see Tabu in Haider. She was given one opportunity after ages, and she simply stole the show. It is rare to find writer/directors who create strong female characters.
Our industry is known for being sexist since decades. Heroines' careers used to end when they were 30 and the men played heroes till 55 at least. Clearly this has been no country for women.
But having said that, we had Bimal Roy, who created really powerful female characters. We have Vishal Bhardwaj, who has given Tabu some of her meatiest roles. We have Shoojit Sarkar who gave Deepika Piku and Ram Madhvani who gave Sonam Kapoor Neerja. Don't forget that Kangna Ranaut has been acting in films where she has the author backed role. I just had the good fortune of writing her an exciting character in Hansal Mehta's Simran.
Today the scene is much better for actresses. Sridevi has made a solid comeback with English Vinglish and now readies up for Mom. I am hopeful that more writers and directors will write parts that do justice to a phenomenal talent like Tabu."
Adds film critic Raja Sen, "That the magnificent Tabu finds such rare occasions to dazzle on screen is one of Hindi cinema's most profound tragedies. Her legacy is assured. As the beholders, the loss is entirely ours."

Source: Bollywood Masala original article at Where does Tabu go from here?