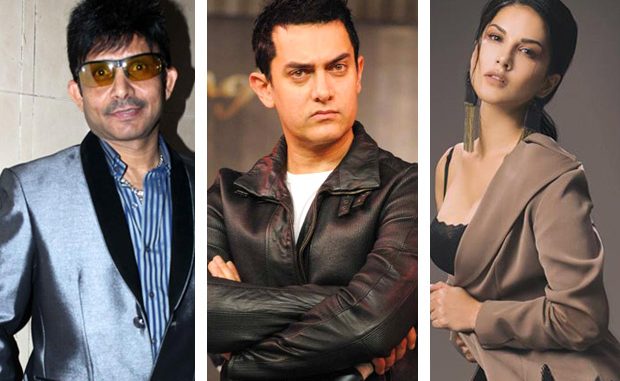 Kamaal R Khan, the self-proclaimed movie critic, has always tried to make sure that he stays in news by targeting celebrities and making unsolicited comments. Be it an actor, actress or a filmmaker, he never misses a single opportunity to gain the limelight.
UK Theatre owners refused 2release @SunnyLeone film #BaiimanLove Coz of her porn star status n Besharam @aamir_khan is promotng her in India
— KRK (@kamaalrkhan) November 6, 2016
Aamirkhan is doing wrong 2promote SunnyLeone 2prove himself secular in the eyes of Bhakts! He must know tat Bhakts will do #Dangal Pe Mangal
— KRK (@kamaalrkhan) November 6, 2016
I will not be surprised if Aamir Khan will divorce Kiran Rao to marry Sunny Leone 3rd time because such Besharam Insaan can do anything.
— KRK (@kamaalrkhan) November 2, 2016
Recently, KRK was also in the news after being accused for taking bribe from Karan Johar to bad mouth Ajay Devgn's Shivaay after Ajay had leaked a phone conversation between Kumar Mangat and KRK.
Source: Bollywood News original article at KRK calls Aamir Khan 'Besharam Insaan' for supporting Sunny Leone