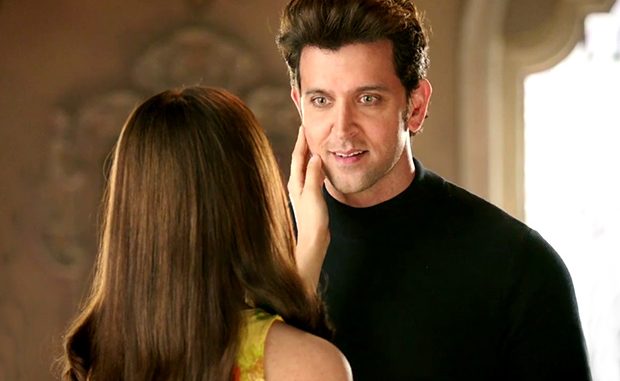 It has been a little over 10 days since the promo of Hrithik Roshan's next, Kaabil, was unveiled. While the reactions so far have been positive and audiences are waiting to catch the film in theatres when it arrives on January 26, next year, there is also good news for those in the trade and also the ones who closely follow it. The film's economics have been designed in such a way that it turns out to be profitable venture for all involved.
"That's correct," informs our source, "When Rakeshji (Roshan) decided to produce the film with Sanjay Gupta as the director, it was clear that the budget won't go overboard. This is not a Krrish in the making that requires an astronomical sum to be spent on production. As a matter of fact even the film's promotional campaign calls Kaabil as 'a small film with a big heart'. Of course, even a small film of Hrithik Roshan is bound to be big, as it is apparent in the promo that is already out. Still, when compared to the magnum opus set up that majority of Hrithik starrers carry, be it Krrish series, Bang Bang or Mohenjo Daro, Kaabil has a much controlled set up."
No wonder, when it came to selling the film for distribution, Roshans kept it all in check so that everyone in the supply chain makes good profits.
"This is the reason why the Indian theatrical rights for the film have been sold by Rakesh Roshan for just Rs. 50 crore," our trade insider adds, "This is as reasonable as it gets, especially considering the fact that this is a home production for Hrithik and is bound to mint some good moolah on its Republic Day arrival. The moment Kaabil crosses Rs. 100 crore at the Indian Box Office, profits would start coming in. For distributors, this was a mega deal to catch hold of and they were more than glad to pick the film up."
Same model has been applied for the overseas rights as well which have been sold for Rs. 15 crore.
"Typically, a Hrithik film would be sold for Rs. 80-85 crore but in case of Kaabil since Rakesh Roshan is working with his own set of distributors instead of taking the route of collaboration with corporate houses, the prices have been kept in check," our source continues, "His production house FilmKRAFT has been neatly churning out profitable films for last many decades and he understands the business well enough to keep everyone happy."
As a producer too, he is already in the comfort zone considering the price at which the music has been sold as well as the moolah that Kaabil would fetch from satellite, considering Hrithik's good reach amongst the family audience.
When contacted, Rakesh Roshan said, "I can comment on the figure for distribution rights and what you hear is correct. I don't want to burden my distributors and hence Indian theatrical rights have been sold to them for Rs. 50 crore and overseas for Rs. 15 crore."
Smart indeed!

Source: Bollywood News original article at BREAKING – Domestic and overseas rights for Kaabil sold for Rs. 65 crores before release